The Tourism Authority of Thailand (TAT) has hosted a group of 50 top photographers from the People's Republic of China who participated in a Fam trip-cum-competition designed exclusively for the Chinese market.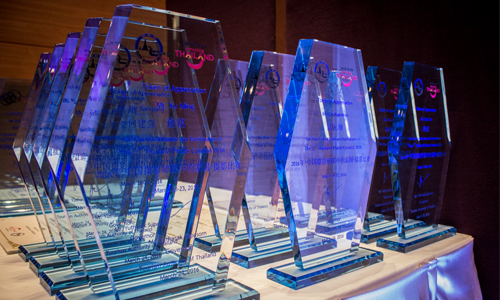 The event will generate a treasure trove of spectacular photographs that will be distributed by the lensmen through their own portfolios and social-media networks and also be made available for use by TAT in its promotional and marketing material.
The invitations to the 2nd Thailand Photo Contest by the Chinese 2016 were coordinated by the TAT's five China offices in Beijing, Shanghai, Chengdu, Kunming and Guangzhou. The group of 18 professional and 32 semi-professional photographers were given a choice of six thematic tourist routes:
"Scenery": 1. Bangkok and Kanchanaburi  or 2. Trang and Satun;
"Way of Life":  3. Nakhon Si Thammarat, Songkhla and Hat Yai or 4. Chanthaburi and Trat;
"Architecture": 5. Chiang Mai, Lamphun, and Lampang or 6. Sukhothai, Phitsanulok, and  Kamphaeng Phet
The photographers included Mr. Lu Yuan Min, a famous photographer of humanistic photography from Shanghai, Mr. Bao Li Hui a renowned photographer from Kunming, as well as Mr. Cao Guo Wei, Chairman of the Guangdong Photographers Association and Mr. Wang Ji Yan, Vice Chairman of Shanghai Phoenix TV.
The 32 semi-professional photographers participated in a competition for nine prizes; such as, a complimentary Thailand package tour, return air tickets and other prizes designed to encourage them to return for future trips. The competition will be judged by representatives of TAT and the Royal Photographic Society of Thailand with the winners to be announced in China during April 2016.
The 18 professional photographers will not be eligible for the competition, as they are already considered as being at the top of the league.
Ms. Runjuan Tongrut, TAT Executive Director of the East Asia Region, said, "All the photographers got a chance to see the best of Thailand's natural, cultural and traditional attractions, and experience the many new products and services. The group also includes 7 female photographers, which will broaden the perspective significantly."
After the tours, the photographers were presented with commemorative plaques and certificates in a ceremony organised on 24 March, 2016, at the Courtyard by Marriott Bangkok.
The event was the second of its kind, following on from the earlier one in November 2014.