Shangri-La Hotel, Dubai announces the appointment of its new executive Chinese chef, Lai Kam Pui, for the hotel's award-winning Cantonese fine-dining restaurant, Shang Palace.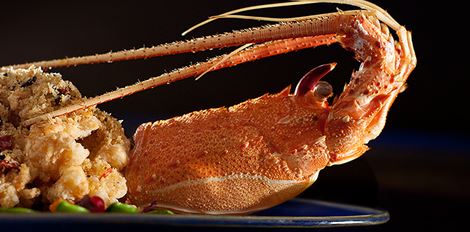 To give guests a taste of what to expect, Chef Lai will provide a preview of his eagerly anticipated a la carte menu to be launched in March 2014 with a limited-edition Canadian and Australian lobster menu available from 25 February until 27 March 2014.
Featuring delicacies from Chef Lai's native Canton region of China, including Oven-Baked Canadian Lobster with Salted Duck Egg Yolk Paste or Deep-Fried Canadian Lobster with Golden Garlic, guests are invited to dine in the restaurant's regal setting adorned with Chinese tapestries and antiques from the Orient.
The hotel was recently awarded "Dubai's Best Chinese Restaurant, 2013" by a well-known Dubai consumer publication.
"This year promises to be another sensational year for Shang Palace. With our new executive Chinese chef and his closely guarded a la carte menu launching in March, Shang Palace looks to build upon last year's success and to maintain our position as the home of authentic Cantonese cuisine," Hotel General Manager Eric Mommejac said of Chef Lai's appointment.
For enquiries and reservations please contact (04) 405 2703 or emailf&breservations.sldb@shangri-la.com.