12th Annual Art Basel Miami Beach Breakfast in the Park Presents: American Sculptor Alice Aycock
Five  Exhibitions On View During Art Basel week: 
Walls of Color: The Murals of Hans Hofmann  . . . Carlos Estevez: Celestial Traveler . . . Carola Bravo: Blurred Borders  . . .  Rufina Santana: Cartographies of Water  . . .  and Ramon Espantaleon: The Temptation.
An official Art Basel Miami Beach event celebrating its 12th year, Breakfast in the Park happens on Sunday, Dec. 6 from 9:30 a.m. – noon at the Patricia & Phillip Frost Art Museum FIU  (map and directions). This year's event presents American sculptor Alice Aycock as guest-speaker. Ms. Aycock is represented by the Fredric Snitzer Gallery in Miami. The Snitzer Gallery has generously loaned one of Alice Aycock's sculptures to the Museum during Art Basel week for Breakfast in the Park 2015.
Art Basel's Breakfast in the Park draws hundreds of art enthusiasts, patrons, collectors, gallery owners and artists from around the world.
Complimentary round-trip bus transportation is provided to Art Basel delegates (buses depart at 8:30 a.m. from the Convention Center).
Each year a noted sculptor is invited to speak.
Guests enjoy a complimentary outdoor breakfast, informal lecture and guided tours of the Sculpture Park as well as the five exhibitions on view in the museum this year during Art Basel week.
"Art Basel week has become an entire season of its own for all of us immersed in Miami's cultural community, as the visual arts continue to take center stage becoming a major driving force for the city's economy, its identity and its very future," said Dr. Jordana Pomeroy, director of the Patricia & Phillip Frost Art Museum FIU. "This year, our museum is presenting a bold program of exhibitions and events that enrich our destination during Art Basel week and beyond." 
View the Sculpture Park's artwork here – www.frost.fiu.edu/_assets/docs/sculptureparkbrochure.pdf and learn more about this year's guest-speaker for Breakfast in the Park, Alice Aycock, here – www.aaycock.com.
More about Alice Aycock
Known for her large-scale, architectural sculptures and site-specific installations, Aycock's sculptures and public works can be found in collections and sites across the country, from the National Gallery of Art to the San Francisco Public Library. Over the decades, Aycock has drawn inspiration for her massive works from the environment, physics, machinery, psychoanalysis, and computer programming. Other sources of inspiration include popular entertainment such as amusement  parks and science fiction.
Aycock has exhibited at the Venice Biennale, Documenta VI and VIII in Kassel, Germany, and at  the Whitney Biennial.  Alice Aycock has created installations at the Museum of Modern Art, New York, the San Francisco Art Institute, Museum of Contemporary Art, Chicago, and in Israel, Germany, The Netherlands, Italy, Switzerland, and Japan.

A member of New York's avant-garde downtown scene in the 1970s, Aycock was drawn to the Land Art movement from early on, making site-specific works from earth, wood, stone, and other natural materials that were influenced by phenomenology. In the 1980s, she began to employ industrial materials like steel, with allusions to the growing presence of machines in our lives. Architecture, too, has been a consistent concern of Aycock's work.  Over the years, Aycock has earned a reputation for grappling with conceptual, scientific, and philosophical questions in a stunningly inventive sculptural language.
Her works can be found in the collections of the Brooklyn Museum, the Museum of Modern Art, NY, the Whitney Museum of American Art, Los Angeles County Museum, the National Gallery, and the Louis Vuitton Foundation. 
On view during Art Basel week at the Frost Art Museum FIU
Walls of Color: The Murals of Hans Hofmann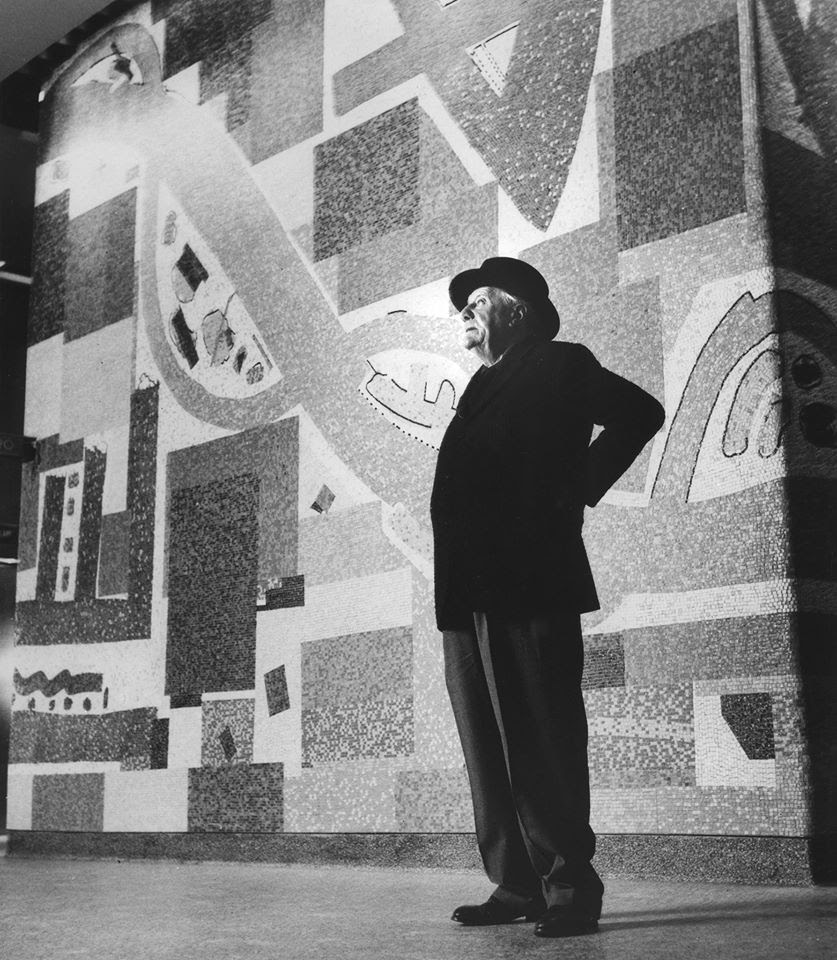 A riot of color roars to usher in Art Basel season with the exhibition "Walls of Color: The Murals of Hans Hofmann."
A towering figure among postwar New York School painters, Hans Hofmann is famed for his push/pull spatial theories and dynamic approach to color.
Hofmann was not only a revered painter, but is also recognized as the most important teacher and theoretician of the Abstract Expressionist movement. This exhibition is the first to focus on Hans Hofmann's varied and under-appreciated mural projects and explores his public mosaic projects through paintings, mosaic studies and project drawings.
Hans Hofmann: Walls of Color showcases the 1950 collaboration between José Luis Sert and Hofmann for redesigning the Peruvian town of Chimbote. Read more about the exhibition here. Generously underwritten by the Renate, Hans & Maria Hofmann Trust.
Carlos Estevez: Celestial Traveler
"My obsession," says Cuban artist Carlos Estevez, "is to peer into both worlds: the internal world of human nature and the invisible, spiritual universe that surrounds us."

Equal parts scientist, philosopher and visual alchemist, Estevez opens the doors to his cabinet of curiosities examining humanity's relationship with the universe. His artistic quest is anchored in philosophical inquiry and inspired by occult traditions such as alchemy.
Encompassing over 2,000 square feet, the exhibition spans nearly 20 years of the artist's trajectory with more than 35 works of art (many on view for the first time), including mixed media sculptures, assemblages, installations and works on paper. Estevez is known for presenting visual metaphors that reflect humanity's essential philosophical questions about the mysteries of life. Read more about this exhibition here.
Carola Bravo: Blurred Borders
If history tells us anything, it's that cultures and populations are not static. Societies shift and populations move, driven by war, poverty or persecution, and pulled by opportunity and hope.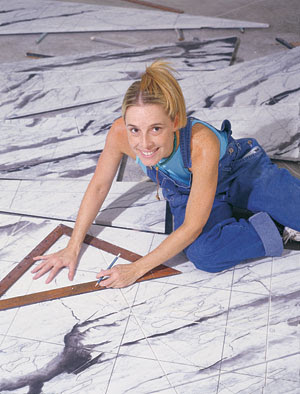 Migration and Immigration are emblematic of the American condition and themes of change, exile and assimilation form the core of Carola Bravo's new series of works.
Venezuelan-born, Bravo is known for her immersive site-specific installations and videos.
Carola Bravo: Blurred Borders addresses space, time and shifting territories.
The artist mines her personal history for inspiration, evoking political, psychological, poetic, and pragmatic manifestations of the contemporary migrant experience.
Learn more about the artist at www.carolabravo.com.
Rufina Santana: Cartographies of Water

Hailing from the Canary Islands, Rufina Santana has been profoundly influenced by her homeland. Formed from rugged volcanic rock, replete with rare flora, and surrounded by the ocean, the islands have shaped her visual vocabulary. For Santana, art and nature are inseparable and the way in which they intersect informs the scope of her work. Learn more about the artist at www.rufinasantana.com.
Ramon Espantaleon: The Temptation
Ramon Espantaleon: The Temptation features works that are part of a series entitled First Apple, expressing the artist's ideas about the origin of the world. Using the technique of pointillism, the artist has reinterpreted and applied over the volumetric representation of the island of Manhattan, also known as the Big Apple (fruit of discord associated with the creation of mankind through Adam and Eve). The artist represents Michelangelo´s "Temptation and Expulsion" from the Sistine chapel ceiling, and paints it over Manhattan. More about the artist at www.ramonespantaleon.com