Carlson Rezidor, one of the largest hotel groups worldwide, was honoured to receive a total of 12 World Travel Awards for its hotels at this year's Award Gala Ceremony on 2nd August in Athens.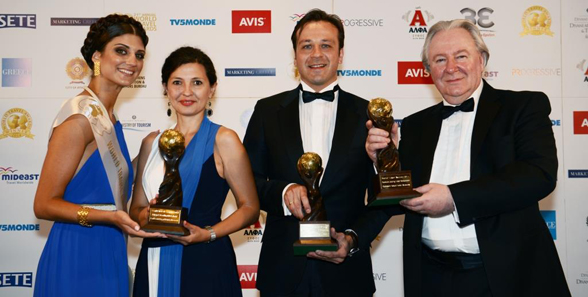 Celebrating its 21st anniversary this year, the World Travel Awards sets the standard for all sectors across the tourism industry. Noted as one of the most prestigious achievements, the World Travel Awards are selected by travel professionals and high-end tourism consumers.
Wolfgang M. Neumann, President & CEO of Rezidor commented on this year's awards: "We are very proud to win 12 awards this year, and proud of the outstanding level of service that our hotels provide in order to win these awards. It is a testament to our commitment in providing unique hospitality, with a Z-factor, to our guests."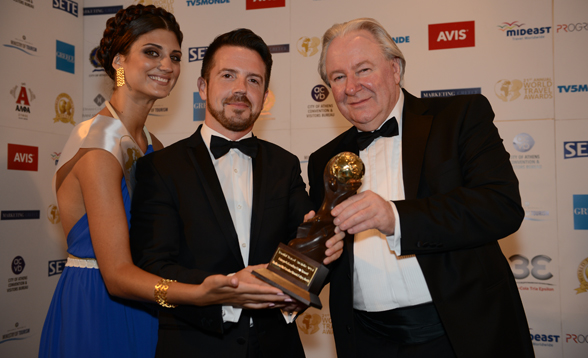 We are pleased to announce that the Radisson Royal Hotel, Moscow, Russia was awarded in three categories:
Europe's Leading Luxury Business Hotel
Europe's Leading MICE Hotel
Russia's Leading Hotel Residences
General Manager of Radisson Royal Hotel, Moscow, Russia said of the award: "We are very grateful to receive a number of World Travel Awards this year. It follows the consistent efforts from all of our employees to maintain our industry leading 'Yes I Can!' service ethos that allows us to continue winning such accolades."
Our newest flagship, Radisson Blu Paradise Resort & Spa, Sochi, Russia was awarded as Europe's Leading New Resort.
In neighbouring Georgia, the Radisson Blu Hotel, Batumi was awarded Georgia's Leading Hotel.
Furthermore, the Radisson Blu Royal Hotel, Brussels was also proud to receive Belgium's Leading Hotel and Belgium's Leading Hotel Suite. Radisson Blu Saga Hotel, Reykjavik won Iceland's Leading Business Hotel and Iceland's Leading Resort along with the Radisson Blu 1919 Hotel, Reykjavik which was named as Iceland's Leading Hotel. Finally to round off the series of awards in Europe, the Radisson Blu Resort, Trysil achieved Norway's Leading Resort.
Across the Middle East, the group has claimed victory in Jordan's Leading Beach Resort with Radisson Blu Tala Bay Resort, Aqaba.
This year's World Travel Awards Europe Gala Ceremony was held on 2nd August, in Athens, Greece. The Africa & Indian Ocean Gala Ceremony will be held on the 5th September in Abuja, Nigeria.
– See more at: http://www.rezidor.com/phoenix.zhtml?c=205430&p=RssLanding&cat=news&id=1955714#sthash.gpcB8uSS.dpuf