The 4th SLOW LIFE Symposium at Soneva Kiri, Thailand, has ended with pledges to collaborate on some of the most pressing environmental challenges of our time.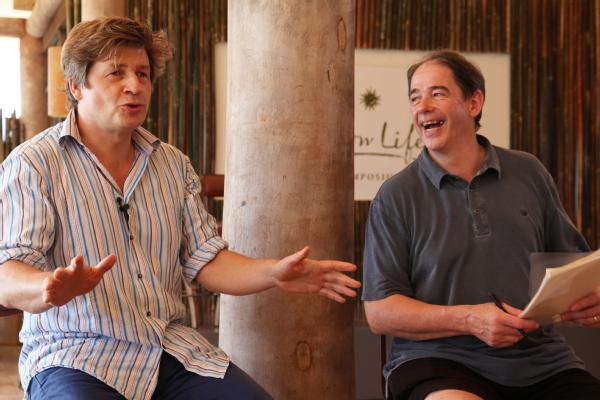 Event chair Jonathan Porritt summed up why this three day SLOW LIFE Foundation event worked so well. "We brought a group of people together who are primarily solution-makers, people who know how to change things and get transformation. We started very broad, narrowed down, and in this final session we got to a set of outcomes that people can continue to act on for the next year."
One of these results is in the area of marine conservation. Johan Rockström, Executive Director of the Stockholm Resilience Centre, proposed what he called the Big Ten Initiative. "The global fishing industry operates as roving bandits. But they are controlled by just ten companies." In partnership with economist Pavan Sukhdev, Rockström pledged to "invite these companies to a Soneva-style dialogue under the banner of CEOs for a sustainable world. Companies demanding a lion's share will work far better as a club."
Even closer to home is how to make the travel and tourism industry more sustainable. Pioneers in this field include Sonu Shivdasani, CEO of luxury resort company Soneva, and business leader Jochen Zeitz, co-founder with Richard Branson of The B Team. They discussed plans to bring more CEOs to the table through targeted events, with Zeitz setting a target of "proving by 2020 that the sustainable model of tourism has a net positive impacton business."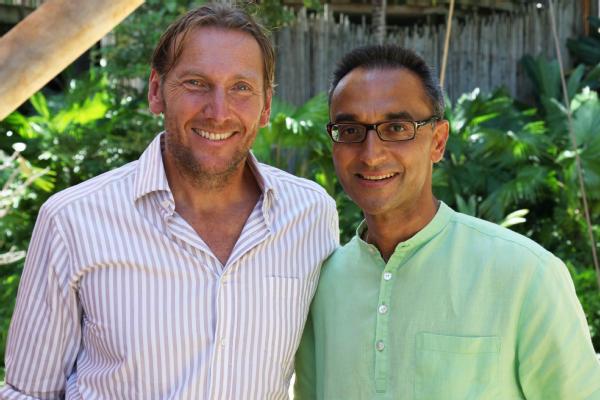 This would provide a model to scale up. Participants agreed that such efforts can only reach a global level by tapping the huge potential of China. Peggy Liu, chairperson of Chinese  NGO JUCCCE, told participants: "Many of you have issues that need to be amplified in China, and I'm offering an environmental gateway." With the support of Leo Johnson, Visiting Fellow at the Smith School of Enterprise and Environment at Oxford University,and actor and activist Daryl Hannah, plans were made to lead up to the 2015 UN Conference on Climate Change in Paris in a way that ensures China is at the table.
Hannah also raised the question of messaging. "We need to catalyse global consciousness through a shift in communication," she said, "and I want to offer myself as an active enabler." On day two, Pavan Sukhdev had talked of "time bombs" waiting to happen if global sustainability is not achieved. Following this up today, Adam and Jessica Sweidan of Synchronicity Earth pledged to facilitate the creation of a "bomb disposal timeline plan" – a "wire map" of Johan Rockström's nine planetary boundaries that will captivate broader audiences, identify the deadlines and concentrate minds. Dorinda Elliott, commissioning editor of Condé Nast Traveller, reinforced this point. "We have to throw a better party. The language and brand of sustainability needs to change to reach far broader audiences."
These are just a few of the plans being discussed. Jenifer Willig, co-founder of WHOLE WORLD Water, focused on transforming the engagement of the millions of employees in the travel and tourism industry from passive to active motivation as a business driver. Chris Gorell-Barnes concentrated minds on the problem of traceability in fishing. "We know what fields cows come from, but with fish, we sometimes don't even know their species."
Summing up the hopeful mood of the Symposium, host Sonu Shivdasani said: "It has surpassed all of our expectations. This was a great group of people working with cohesion and connection, complementing each other's fields. Before we start working on the next Symposium we'll be focusing on how we can drive these issues forward by offering the support of the team at Soneva."
And before leaving the island, there was time for a last word from Leo Johnson. "When the intent is there the rest will follow. These three days have been a laboratory of intent."