Catering to a group of travellers who wish to enjoy a free driving trip with luxury experience, Shangri-La Hotel, Guangzhou rolls out the "Drive Your Way To Shangri-La" room package. 
Self-driving has rapidly become the most popular travelling trend in China.  The hotel's new package is designed for travellers who want to explore local attractions freely and experience a fun-filled escapade without compromising the quality of the trip.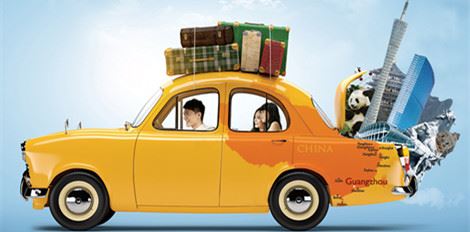 The "Drive Your Way To Shangri-La" package is priced at Rmb1,200 per room per night and includes:
Daily buffet breakfast (for a maximum of three persons)
Rmb100 daily dining credit
Complimentary parking for the stay duration
Complimentary wired and wireless Internet access
24-hour complimentary use of the Health Club
*Terms and conditions apply.
This package is available for booking starting today until 31 December 2014.  For reservations or enquiries, please call (86 20) 8917 8088 or send an e-mail toreservations.slpg@shangri-la.com.
Stay with Amazing Views
The hotel is located on Pazhou Island, which is surrounded by the famous Pearl River.  French windows open to significant views of the city skyline and the river; in addition, the world's second tallest building – Canton Tower – is so near, it can almost be touched.  Here, the city's historical atmosphere contrasts with its contemporary lifestyle.  Travellers who want to keep the television off and let their long-worked eyes take a rest will have plenty of in-room fun.
Travel Around the City
Whether driving or walking along the riverside with friends and loved ones, guests can enjoy taking in the delightful river views and experience the Cantonese culture.  Routes include "East Meets West", where The Opera House, The Guangdong Museum and Chen Clan Academy are on the historical line; "Artistic Vision", for those who have the soul for art; and "Old Canton", which includes Shamien Island, Xiguan, Huaisheng Mosque and Sacred Heart Cathedral that guests can embrace in the marks of age.  Other landmarks around the hotel include the Zhujiang Party Pier, Canton Tower, Pazhou Tower and Huangpu Ancient Port Historical Culture Scenic Spot, as well as the Haizhu Wetland, Xiaozhou Village and Yingzhou Eco-Park to the south.
For those who want to embrace the city with ease, the hotel has also scheduled a shuttle bus to travel along the city's hotspots, such as Guangdong Province Museum, TaiKoo Hui Shopping Mall, CITIC Plaza and East Railway Station Shopping Mall, where guests can shop and dine until they drop.
Nourishing Life
Long-distance self-driving is a tiring activity.  However, Shangri-La Hotel, Guangzhou has all recreational facilities on the fourth floor.  Here, guests can find the hotel's 24-hour Health Club with indoor heated pool, gymnasium, sauna and the fitness classes.  Those who would like to relax in essential oils and warm hands can visit CHI, The Spa, a place of personal peace, enchantment and well-being for a treatment that may be shared with a loved one.  This Asian spa provides nourishing and refreshing treatments that assist the body's natural renewal process.
Hong Kong-based Shangri-La Hotels and Resorts currently owns and/or manages more than 80 hotels under the Shangri-La brand with a room inventory of over 34,000. Shangri-La hotels are five-star deluxe properties featuring extensive luxury facilities and services. Shangri-La hotels are located in Australia, Canada, mainland China, Fiji, France, Hong Kong, India, Indonesia, Japan, Malaysia, Maldives, Philippines, Singapore, Sultanate of Oman, Taiwan, Thailand, Turkey and the United Arab Emirates. The group has a substantial development pipeline with upcoming projects in mainland China, India, Mongolia, Myanmar, Philippines, Qatar, Sri Lanka and United Kingdom. For more information and reservations, please contact a travel professional or access the website at 
www.shangri-la.com
.