In celebration of the Moon Festival, Kerry Hotel, Beijing offers a variety of traditional to modern and innovative mooncake flavours packaged in 13 fashionable boxes and hampers.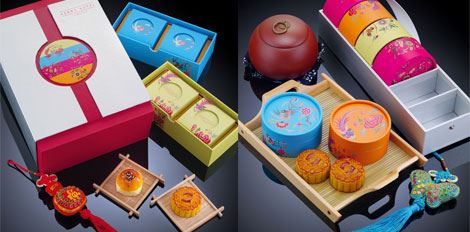 It is that time of the year again when Kerry Hotel, Beijing invites all sweet lovers to indulge in its delicious Mid-Autumn Festival offerings.  The hotel retains some of the original flavours, such as the silky fine White Lotus with Egg Yolk and the fragrant Red Lotus with Egg Yolk.  New offerings include several modern flavours, such as Cantonese-Style Egg Yolk Custard and Dry Scallop and XO Sauce.
This year, children will be enchanted by the hotel's collectible Disney Mooncake Box featuring Disney favourites, such as Winnie the Pooh, Snow White and Mickey Mouse.  The delightfully tasty mooncake flavours inside this box include Blueberry Cheese, Mango Cheese, Chocolate Cheese and Papaya Cheese.
Attractively packaged in colourful boxes, two hamper options are available for a more luxurious gift.  Prices start at RMB188 per box.  Early bird purchases of a minimum of RMB5,000 placed before 1 August 2014 will receive an additional lunch or brunch* buffet voucher.  For more information, please contact the food and beverage sales hotline at 8565 2588.
*Terms and conditions apply.