Kerry Hotel, Beijing presents "Your Love Story Comes True – A Wedding Showcase" by Kerry Hotel, Beijing on 27 July 2014.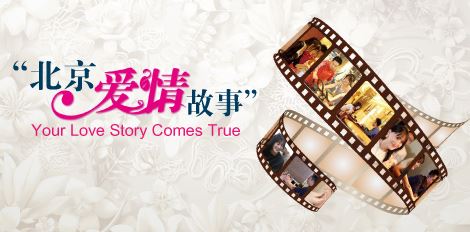 As one of Beijing's preferred locations for vibrant and modern wedding banquets, Kerry Hotel, Beijing will showcase creative new ideas, themes, banquet packages and more.  Couples who confirm their Kerry Wedding at the event will receive complimentary accommodation from a selection of more than 10 enchanting destinations.
During the showcase, the hotel will also highlight two new economical wedding packages starting from only RMB288+ per person.  Greeting guests at the foyer of the 1,560-square-metre Grand Ballroom is the romantic 3-metre tall wishing tree, granting couples an opportunity to make their love stories come true.  The Grand Ballroom will also display different themes and decorations, allowing couples a preview of what their wedding could look like.
Kerry Hotel's bridal specialist will help couples discover everything the hotel has to offer.  Couples will get to tour the hotel facilities to find venue options for both intimate gatherings and grand affairs.  The inviting and spacious foyer offers couples a space to greet guests, take pictures or have pre-wedding cocktails.  Set against the backdrop of Beijing's Central Business District, the rooftop garden is an ideal location for an outdoor wedding ceremony.  For a more intimate celebration, newlyweds and their guests can have the reception at Kowloon Ballroom.
Kerry's Signature Wedding packages feature exquisite menus and give guests the opportunity to experience either a first anniversary stay at Kerry Hotel, Beijing or a destination honeymoon stay at some of Shangri-La's premier properties.  For consultation and more information, please contact a bridal specialist today on (86 10) 8565 2634.
Kerry Hotels are the next generation of luxury hotels! Vibrant, unpretentious and flexible. Today's traveler wants to engage all senses whether at work or at play. Kerry Hotels have a fresh and energetic vibe and offer some unexpected touches that fuel creativity yet allow time to recharge and relax. Service is less bound by protocol but is enthusiastic and intuitive.
Launched in February 2011 in Pudong, Shanghai with a sister property in Beijing, Kerry hotels are seamlessly integrated with the surrounding environment in multi-purpose complexes. Extensive sports and wellness facilities and trend setting Food and Beverage concepts cater to the youthful and spirited business and leisure traveller looking for a quality five star hotel that focuses on their individual lifestyle needs. Kerry hotels represent passionate hospitality wrapped up in a stylish package.
For more information and reservations, please contact a travel professional or access the website at www.thekerryhotels.com.