National Park Service Director Jonathan B. Jarvis has awarded more than $33.8 million in grants from the Historic Preservation Fund to help states and territories preserve and protect our nation's historic sites.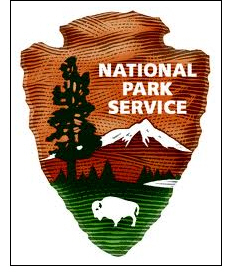 The grants – provided under the Consolidated Appropriations Act of 2014 – augmented more than $13 million previously awarded to states under the Continuing Resolution that funded federal agencies from October through mid-January. The total amount allocated to State Historic Preservation Offices in FY14 is $49,925,000.
"From community preservation planning to the bricks-and-mortar restoration of threatened historic properties, grants from the Historic Preservation Fund are helping communities preserve their social, cultural and ethnic heritage that enriches all of America," Jarvis said. "These grant programs help states, territories, and local governments tell the stories of their people and places while promoting heritage tourism, preserving state and local historic sites, and providing a boost to local economies."
The Historic Preservation Fund is supported by revenue from federal oil leases on the Outer Continental Shelf, providing assistance for a broad range of preservation projects without expending tax dollars. These projects range from surveys and inventories of historic properties to National Register of Historic Places nominations, preservation education, and rehabilitation and repair to buildings. The projects are paid for with 60 percent federal and 40 percent state or local funding.
Examples of recent projects funded by National Park Service Historic Preservation Grants include:
When their National Historic Landmark designated church, the Santurario de Chimayo, was threatened by growth, the Latino community of Chimayo, New Mexico rallied, teamed with partners, and used Historic Preservation Funds to conduct community forums, document oral histories, and inventory cultural resources. The result was a preservation plan for the community's unique cultural lands, adobe architecture, and acequia water ways, which will also be adopted into Santa Fe County's Master Plan.
Morgantown, North Carolina, used Historic Preservation Fund grant funds on a feasibility study for a historic silo barn located on the campus of the local community college and within a National Register historic district. The study helped match the college's need for more space for its professional crafts program with the vacant barn. Plans for the barn to house the local traditions of pottery, metal, and woodworking are now being developed and have become a priority of the college's facility plan.
Also this week, the National Park Service released the 2013 Historic Preservation Fund annual report. Program highlights for the year include:
$52.7 million distributed to state and tribal historic preservation offices for support of a wide variety of programs that include the survey and nomination of historic properties to the National Register, historic preservation planning, rehabilitation of historic properties, education, disaster relief, and grant and technical assistance to local governments, States, and Tribes.
Approximately 16.3 million acres surveyed for cultural resources, with over 135,300 properties evaluated for their historical significance and added to state inventories. Approximately 196,000 acres surveyed by tribes, adding 1,300 properties and 7,000 archeological sites to tribal inventories.
29 new communities became Certified Local Governments, a national program that creates local, state and federal partnerships to promote historic preservation at the grassroots level. There are now 1,866 Certified Local Governments throughout the nation.
Four states, New York, New Jersey, Connecticut, and Rhode Island, received $38 million in disaster recovery grants for historic properties damaged by Hurricane Sandy. Grants totaling $9 million will be awarded to eight additional states and four tribes in the disaster area in 2014.
Historic Preservation Fund grants and programs leverage private and nonfederal investment, while creating jobs that expand and accelerate historic preservation activities. The National Park Service administers the fund and distributes matching grants to state and tribal historic preservation officers. It is one of more than a dozen programs that provide states and local communities with technical assistance, recognition, and funding to help preserve their own history and create close-to-home recreation opportunities.
For more information on the Historic Preservation Fund: www.nps.gov/history/hpg.