National Park Service Director Jonathan B. Jarvis has released the 2013 visitation figures for America's national parks. More than 273.6 million total visits were recorded during the year at the 401 parks, historic sites and recreation areas that make up the National Park System.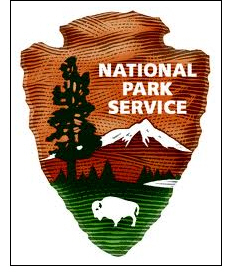 "From families creating once-in-a-lifetime vacation memories to school children exploring a national park in their own backyard, the National Park Service welcomed more than a quarter of a billion visitors last year," said Jarvis. "The national parks are the perfect place to be inspired by America's majestic beauty, retrace the steps of those who founded and formed our nation's history, or just relax and recharge with family and friends."
The 2013 visitation figure is down 9.1 million visits from 2012. The decrease was due in large part to the lapse in federal appropriations, which shuttered national parks for the first 16 days of October.
"The shutdown reduced our visitation for the year by 7.88 million visitors who were turned away during those two weeks. These closures had a real impact on local businesses and communities that rely on the national parks as important drivers for their local economies," said Jarvis.
Despite the shutdown, some parks reported increases in visitation in 2013, including Gettysburg National Military Park and Vicksburg National Military Park, both of which were buoyed by large crowds and increased interest due to Civil War sesquicentennial events. Other parks saw reduced numbers due to extended weather-related closures, including Blue Ridge Parkway, which saw visitation fall by 2.5 million due in large part to storm damage and generally cold and wet conditions. In New York City, the lingering effects of Hurricane Sandy forced the Statue of Liberty, Ellis Island and Castle Clinton to remain closed for part of the year.
The official number of recreational visits to national parks in 2013 was 273,630,895 which was 9.1 million less than 2012 total visitation, which was 282,765,682.
Last week, the National Park Service released a new report showing that visitors to national parks generated $26.75 billion in economic activity and supported 243,000 jobs in 2012. National parks across the country continue to contribute substantially to the nation's economy and to be important economic engines in their local communities.
Golden Gate National Recreation Area replaced the Blue Ridge Parkway as the most visited site in the National Park System.
Great Smoky Mountains National Park retained its top spot among the 59 sites formally designated as "national park," with 9.35 million visits in 2013. Grand Canyon National Park and Yosemite National Park retained their number two and three spots in the top 10. Glacier National Park in Montana moved into the number 10 spot.
Here are the top 10 most visited places in the National Park System:
Golden Gate National Recreation Area: 14,289,121
Blue Ridge Parkway: 12,877,368
Great Smoky Mountains National Park: 9,354,695
George Washington Memorial Parkway: 7,360,392
Lincoln Memorial: 6,546,518
Lake Mead National Recreation Area: 6,344,714
Gateway National Recreation Area: 6,191,246
Natchez Trace Parkway: 6,012,740
Chesapeake & Ohio Canal National Historical Park: 4,941,367
Delaware Water Gap National Recreation Area: 4,843,350
Here are the top 10 most visited sites with the "national park" designation:
Great Smoky Mountains National Park: 9,354,695
Grand Canyon National Park: 4,564,840
Yosemite National Park: 3,691,191
Yellowstone National Park: 3,188,030
Olympic National Park: 3,085,340
Rocky Mountain National Park: 2,991,141
Zion National Park: 2,807,387
Grand Teton NP: 2,688,794
Acadia National Park: 2,254,922
Glacier National Park: 2,190,374
The complete list of park visitation and other visitor-related statistics is available on the National Park Service's web site irma.nps.gov/Stats.