The 4th SLOW LIFE Symposium, held at Soneva Kiri in Thailand from 7-10 November, will soon be underway, and host Sonu Shivdasani has high expectations.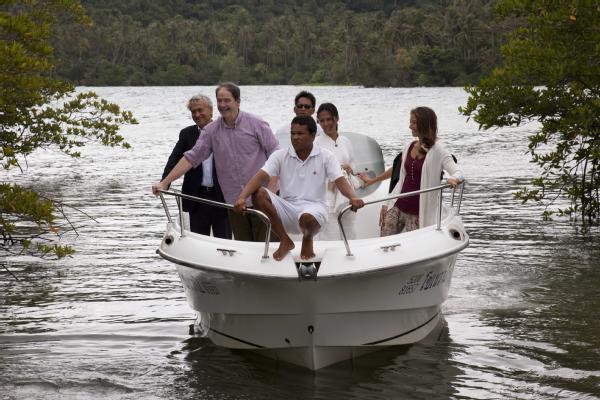 "I look forward to three days of serious and yet interesting discussions and interactions, after which we will leave here with renewed energy and enthusiasm to change the world," said Shivdasani, CEO of luxury resort company Soneva and co-founder of the SLOW LIFE Foundation, a not-for-profit organisation that aims to deliver meaningful projects that have a positive environmental, social and economic impact.
With the theme of "Innovation through Collaboration," the Symposium gathers some of the world's most visionary thinkers from the worlds of business, science, Hollywood, travel media and environmental activismto generate new ideas to address some of the world's most pressing environmental challenges.
Arriving at Soneva Kiri, explorer and environmentalist David de Rothschild said he was excited by the format. "Normally we sit around as so-called experts, speak on stage for two minutes, answer questions and leave. We are not getting off this planet, so we all need to untap our potential, share our own personal triggers and see what we can do together. Our fate is common after all."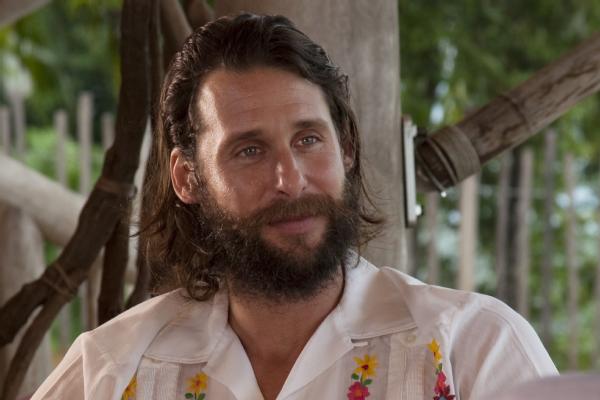 Leo Johnson, writer and TV presenter, is looking forward to getting some freshness of perspective. "I particularly want to explore the relationship between micro and macro, local and global, short-term and long-term in addressing environmental issues. Also I want to chip away at some of the big Zen-like philosophical questions around the environment that I'm wrestling with at the moment. Should we let the planet look after itself? I don't think so."
Chairing the Symposium is Jonathon Porritt, who explains the benefits of bringing such diverse mavericks together in this way: "People will leave with new insights, new companions, and new opportunities to bring their personal genius to bear on creating a more sustainable world."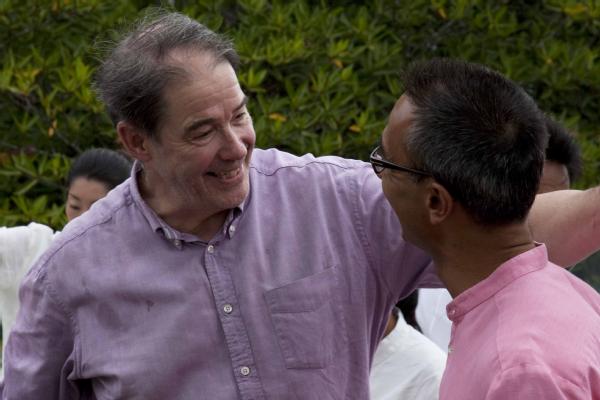 This optimism is based on the success of previous events, which not only addressed the big questions but produced tangible results with lasting impact. For example, the 2011 SLOW LIFE Symposium gave birth to WHOLE WORLD Water, a collaboration between the SLOW LIFE Foundation, documentary film-maker Karena Albers and former CEO of the (RED) campaign Jenifer Willig. A new social enterprise which unites hospitality and tourism to help solve our global water crisis, WHOLE WORLD Water will aim to raise $1 billion a year towards providing clean, safe water and sanitation for those who need it most.
WHOLE WORLD Water grew out of the Soneva Wellness Water Initiative. In 2008 Soneva banned imported water at its resorts and started to bottle its own, bringing down the cost of sales from 20% to 2%, proving that sustainable business practices make good business sense.  Soneva's water initiative also demonstrates the aims of the SLOW LIFE Foundation, which as Shivdasani explains was set up "to focus on change at a level beyond the direct communities in which our resorts operate and to recognise our obligations to society in general."
This is why the Symposium has become key to the work of the Foundation, as Managing Trustee Bruce Bromley explains:
"The biggest challenge for us right now is to leverage our determination, so we are looking to align with others to achieve impacts which are greater than we can achieve on our own. To that end we are looking for opportunities to work with others to drive larger initiatives and global campaigns." This weekend's Symposium will take up this challenge.