Known for presenting style with substance, a sophisticated Moscow hotel has announced the addition of a new room category. Adding Superior rooms to an already impressive offering of guest accommodations, the Moscow Marriott Tverskaya Hotel continues to allow guests the opportunity to experience brilliant travel by providing an offering of rooms that allows them to book one that best fits their needs.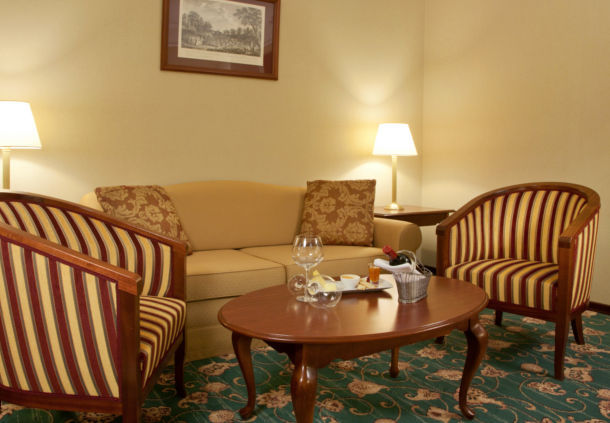 "This news will be most interesting to our loyal customers," said General Manager Marina Skokova in making the announcement. "We try to create an atmosphere that the hotel is a real home away from home."
Twenty-eight of the hotel's 162 guest rooms have been transformed into the 41-49-square meter Superior category, offering guests a bedroom, living room and mini-kitchenette equipped with microwave, a separate sink, coffee and tea service. Located in quiet areas of the hotel, far from the elevators, these rooms also provide guests with complimentary Wi-Fi, 24-hour access to the hotel's gym and sauna. Additional bath amenities are also included, along with two bottles of mineral water, refilled daily. A voucher for one complimentary drink per person per day is provided at check-in and is good for the guest's choice of tea, coffee, juice, house wine, sparkling wine or beer.
Superior rooms at our hotel on Tverskaya street feature high ceilings and soundproof windows that may be opened and some offer connecting rooms for added convenience. Robes and slippers are standard amenities, along with 24-hour room service. Each accommodation also includes two TVs and a DVD player with movies available for rent.
Conveniently located near Belorusskaya Metro and close to the Kremlin and Red Square, the Moscow Marriott Tverskaya Hotel provides innovative accommodations and attentive service ideal for blending work and play during a stay Russia.