A: After the 1-year anniversary of Steve Café & Cuisine, our first restaurant by Chaopraya river, Khun Pat and I have been recommended by several foreign and Thai customers to expand our branch to a location that are more accessible for those residing in the city.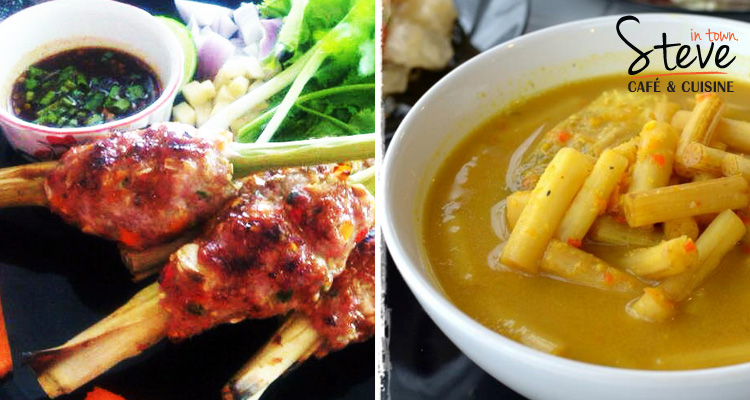 So we sat down and thought it would be nice if we set up another restaurant in the city center at a location where our customers can easily commute to by BTS sky train or other public transportations. This can be another option for the exiting customers and new customers in the neighboring area who want a true taste of Thai cuisine. For this second branch, we decided to keep the name 'Steve Café & Cuisine' but add 'In Town' at the end to suggest our location and city restaurant concept. So that is how we landed with the name 'Steve Café & Cuisine In Town'".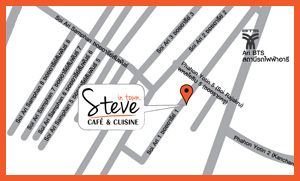 Khun Pat and I then started our exploration around Bangkok to find best venue and locations. It took us nearly 3 months to finally find the perfect venue in Soi Rajakru – a building situated in Ketsing family compound. The new 'Steve Café & Cuisine In Town' will comprise of 2 zones – one on 2nd and 3rd floor of the building and another in a nice space by main road. At first Khun Pat was not so sure about the idea of having our new restaurant separated in 2 zones, how we would decorate the place and manage with limited parking space. But I thought of this the other way round. With 2-zone venue, we give our customers an option to enjoy our restaurant in different atmosphere.
We choose Wood Loft as our decoration style which will give the place a simple, spacy and a modern look and feel suitable for family dining together or younger people who want a place to hang out. Besides, we plan to make Steve Café & Cuisine In Town' to be the good place for Thai food and cocktail in Soi Ari. Although parking space is quite limited. Customers can park easily in alley or even walk to the restaurant from Ari BTS station.
Last but not least, Khun Pat and I would like to pass our deepest appreciation and warm-hearted thanks to all beloved customers for their support to Steve Café & Cuisine Restaurant. This means so much to our family because we wouldn't make it to the second year without you. We will continue our best effort to be a restaurant with great taste of food and ideal location you can enjoy. Hope 'Steve Café & Cuisine In Town' have an opportunity to serve you with the same very best food experience and be your choice for a city restaurant. See you around!