In support of the Asian Elephant Foundation, Shangri-La Hotels and Resorts has commissioned acclaimed Hong Kong-based contemporary artist Man Fung-Yi to craft a life-sized infant elephant statue for Hong Kong's Elephant Parade – the world's largest art exhibition of decorated elephant statues, in aid of Asian elephant conservation – that will take place from 1 August to 9 September 2014.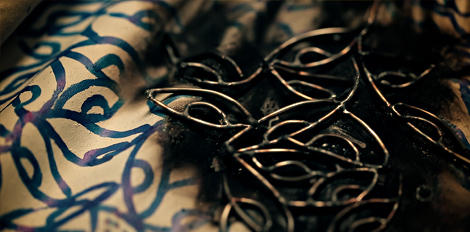 Entitled "Suspended Moments", Shangri-La's 1.5-metre-tall elephant is a collaborative effort between Man Fung-Yi and Mok Yat-San, and it will be based on Man's signature style of sculpture, in which synthesised metal strands are intricately woven to form an expressive artwork.  The Shangri-La installation, when completed in July, will be displayed at Swire Properties' malls including Pacific Place, Cityplaza and Citygate Outlets this summer, along with a colourful herd of 100 one-of-a-kind baby elephant statues to form one of the world's largest exhibits of decorated elephants.
"We're thrilled to lend our voice to Elephant Parade's global movement to support the conservation and protection of elephants," said Patricia Gallardo, Shangri-La's director of corporate social responsibility and sustainability.  "The integration of education with visual arts is creative, meaningful and aligns perfectly with Sanctuary, Shangri-La's Care for Nature projects around the world."
Following the exhibition, Shangri-La's elephant sculpture and approximately 20 statues will be auctioned at a gala dinner on 11 September at Island Shangri-La, Hong Kong.  Proceeds from the auction, conducted by Sotheby's, will benefit the Asian Elephant Foundation, an international conservation organisation that promotes awareness of endangered species.
About Man Fung-Yi
Born in 1968, Man Fung-Yi graduated from the Chinese University of Hong Kong with a B.A. in Fine Arts in 1990, M.F.A. in 1999 and an M.A. in Cultural and Religious Studies (Daoism) in 2008.  In 1995, she established a studio with Mok Yat-San.  She currently lives and works in Hong Kong.
Man Fung-Yi has participated in a number of exhibitions in Hong Kong and overseas notably at the Shanghai Art Museum (China), Today Art Museum in Beijing (China), National Art Museum of China, The China Millennium Monument – Beijing World Art Museum (China), Fukuoka Asian Art Museum (Japan), Seoul (Korea), Metropolitan Museum of Manila (Philippines), Singapore, Barcelona, Madrid and Palma La Caixa Forum Museums (Spain), the University at Buffalo Art Galleries (United States), New York (United States), Miami (United States), Venice (Italy), Paris (France), London (United Kingdom) and Stockholm (Sweden).
She was the finalist in the Sovereign Asian Art Prize organised by the Sovereign Asian Art Foundation (2008 and 2007); an award winner at the Hong Kong Art Biennial Exhibition (2003); recipient of the Art Critic Award, Century Women Art Exhibition, Beijing, China (1998) and the Freeman Foundation Fellowship for Asian Artists, USA (1997); and third prize winner in the International Female Artist's Miniature Art Exhibition, Sweden, presented by the Art Addiction Gallery (1997).
Her works are included in prestigious collections of the Hong Kong Museum of Art; Hong Kong Heritage Museum; Hong Kong Art Promotion Office; Hong Kong Arts Centre; Jiangsu Provincial Art Museum, China; Ishikawa Prefectural Museum of Art, Japan; Louis Vuitton Malletier, France; L'Avenue, Shanghai; K11 Art Foundation and the Philippe Charriol Foundation.  She has been awarded numerous commissions including the Hong Kong Tamar Park Public Art Project, Hong Kong Legislative Council and Hong Kong MTR Corporation.  Her works are collected by corporate and private collectors.