Shangri-La Hotel, Baotou presents the Napier Wine Dinner at its Junior Ballroom on 15 April 2014. Mr. Walters Du Toit, general manager of Napier Winery, will share the legend of South African wines.
The wine dinner is a chance for guests to explore wine culture and the Shangri-La hospitality.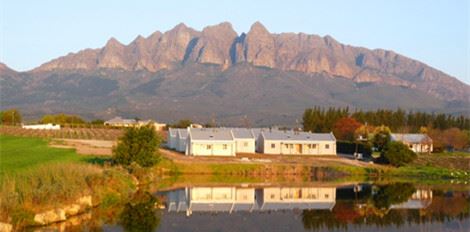 Shangri-La Hotel, Baotou, together with Kerry Wines, selects several top wines from Napier Winery. Napier Winery, set in a magnificent valley close to Wellington in the Western Cape, owes its name to Sir George Napier, governor of the Cape of Good Hope from 1837 to 1843. The winery strives to create premium wines that rank with the best in the world.
Selected white and red wines will be paired with a six-course dinner prepared by Executive Chef Francesco Rizzo. The signature dishes will be the same as those on the menu for Chairman Xi Jinping's Holland visitation. The dishes will include Terrine of Fish and Prawns, Consommé Celestine, Grilled Dutch Beef Tenderloin and Tomato Risotto with Mushroom Sauce, Fried Prawn and Scallop with Thai Chill Sauce, Herb-Crusted Lamb with Wild Mushroom and Dauphinoise Potato, Lamb Jus and Chocolate Mousse and Hazelnut Cremeux.
The Napier Wine Dinner is priced at Rmb799 per person. For more information, please call the Food and Beverage Reservation Centre at (86 472) 599 8878.
Hong Kong-based Shangri-La Hotels and Resorts currently owns and/or manages more than 80 hotels under the Shangri-La brand with a room inventory of over 34,000. Shangri-La hotels are five-star deluxe properties featuring extensive luxury facilities and services. Shangri-La hotels are located in Australia, Canada, mainland China, Fiji, France, Hong Kong, India, Indonesia, Japan, Malaysia, Maldives, Philippines, Singapore, Sultanate of Oman, Taiwan, Thailand, Turkey and the United Arab Emirates. The group has a substantial development pipeline with upcoming projects in mainland China, India, Mongolia, Myanmar, Philippines, Qatar, Sri Lanka and United Kingdom. For more information and reservations, please contact a travel professional or access the website at 
www.shangri-la.com
.