Shangri-La Hotel, Qingdao will present "A Taste of Taiwan" Food Festival from 13 to 22 August 2014.  Guest Chef Geoff Yu from Shangri-La's Far Eastern Plaza Hotel, Taipei will whip up a truly authentic spread of Taiwanese cuisine.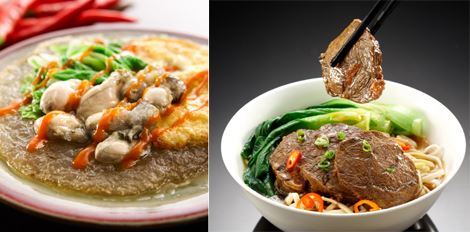 Taiwan is home to an ethnic and cultural diversity that influences its dietary culture.  Aside from the early aborigines' food, Fujian, Hakka and other foreign dishes have become part of Taiwanese cuisine during its development.  With a rich array of dishes, Taiwanese cuisine offers a style unique in the Chinese-speaking world.  It features a light taste and fresh ingredients.  Seafood is in ready abundance and has become a major focus of Taiwanese dishes.  Sautéing and stir-frying are the most widely used cooking styles as they have been found to best preserve an ingredient's freshness and nutritional goodness.
With a cooking family background, Chef Yu grew up with a great interest in cooking. He has more than 20 years of culinary experience and is willing to help other workers who are interested in cooking.  During his spare time, he teaches cooking classes atthe Vocational Training Bureau in Taipei and the Community College in Xin Bei.
Chef Yu presents an array of Taiwanese specialities ranging from live cooking selections, such as Creamed Seafood Ragout in Toast Bread Box, Pan-Fried Oyster Omelette with Egg and Green Vegetables; soup options, such as Tainan's Catfish Soup with Angelica Root, Wild Frog Soup with Garlic and Sesame Oil; noodle options like Taiwanese Beef Noodles, Taiwan's version of Dan Dan Noodles; and sweet desserts, such as Sticky Rice Ball with Osmanthus and Honey, Handmade Sticky Rice Sweets with Peanuts and Sugar to authentic drinks like Taichung Iced Milk Tea with Sticky Rice Balls, "A-Ma" Plum Tea and much more.
Guests are welcome to sample "A Taste of Taiwan" at Café Yum for lunch and dinner. For reservations, please call (86 532) 8388 3838 extension 6008.