The first day of the 4th SLOW LIFE Symposium at Soneva Kiri, Thailand, has seen plenty of constructive discussion, some challenging ideas and even a few heated moments.
Under the theme of "Innovation through Collaboration," an eclectic group of around 30 of visionary thinkers from the worlds of business, science, Hollywood, travel media and environmental activism have come together to address some of the most pressing environmental issues of our time – and the debates are starting in earnest.
Host Sonu Shivdasani, CEO of luxury resort company Soneva and founder of the SLOW LIFE Foundation, welcomed participants with a challenge to repeat the success of previous events. "I know from past Symposiums that these get-togethers have resulted directly in ideas, initiatives, collaborations and campaigns that have indeed… changed the world," he said.
To do so, argued event chair Jonathan Porritt, the environmental and sustainability movements must address "the psychodynamics of transformation in a troubled world." Seeking to avoid the despair that can take hold in the face of huge and persistent challenges, he asked: "How do we legitimately do hope?"
One answer may be found in Porritt's recently launched book The World We Made, which sets out a positive vision of a sustainable future. Another suggestion was made by Johan Rockström, leader of the international team of scientists that developed the ground-breaking 'Planetary Boundaries' concept, who said: "Despair is not about the facts on the table but how you deal with those facts." And actress and activist Daryl Hannah argued that "what brings us out of despair is locking in to the things we love. We need to help people connect with the things they love and help them protect them."
Another key topic of the day was how to scale up from small initiatives to global solutions. Jochen Zeitz, Co-Founder and Co-Chair of The B Team, aimed at transforming the future of business, argued that sustainability must be tangible and objective: "If you don't measure you can't manage."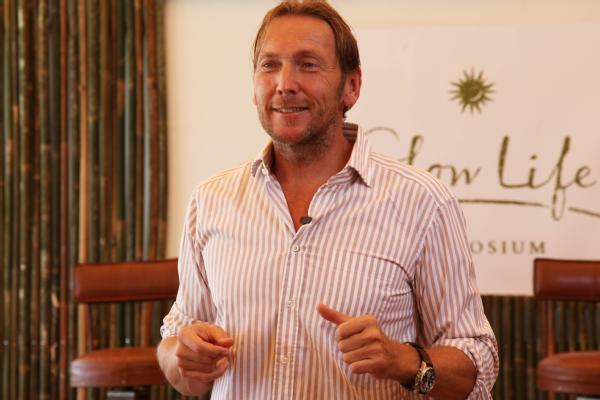 Zeitz has developed the Environmental Profit and Loss tool for measuring the carbon footprints of companies, taking into account environmental impact beyond the narrow world of each business, for example by looking at the whole supply chain. But to scale this up, Zeitz said, we need to ask: "How can we embed sustainability into the DNA of every brand?"
The answer may be a new way of looking at the problem. Luxury brands, for example, are all about heritage, tradition and longevity – a perfect match to sustainability, but only if we get used to redefining quality as sustainability. Resorts such as Soneva Kiri are a good example – by preserving their environment they ensure their future success. As Zeitz pointed out, the tourism industry needs to take responsibility for the natural capital beyond its own retreat. It is a good sector to focus on because it can change people's attitudes; those who go to beautiful places leave with energy and are reminded of the importance of preserving the world.
Peggy Liu, chairperson of Chinese  NGO JUCCCE, challenged participants by asking: "Why are you not in China?" Liu, who leads a coalition accelerating the greening of China, went on:
"I think a lot of people who are doing systemic change projects are afraid to come to China because it seems indecipherable. But China needs help, it's the place everybody needs to be working with. So I'm here to tell people how you can collaborate with China and what are the best leverage points. China wants to be green."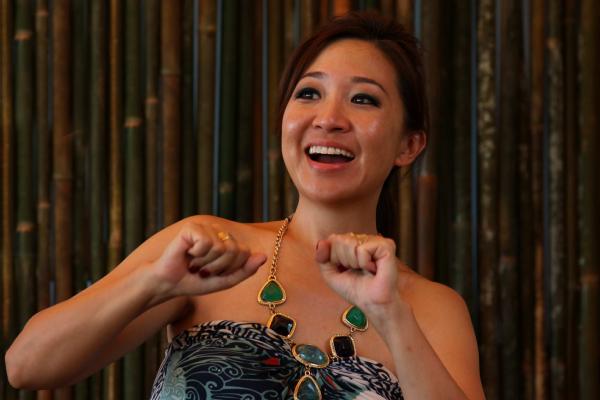 Jochen Zeitz argued that Chinese business can be unresponsive to Western overtures, but Liu responded that this is due to the cultural differences in how relationships are built – something her organisation can help solve. Zeitz agreed that "it's all about getting to the right table – then it's quite easy to connect".
Over the next two days of the SLOW LIFE Symposium, these and many other conversations will be developed into plans for action. Watch this space.