Hundreds of passengers milling around at Sydney Airport because of a computer glitch – it has happened before, but on Friday the chaos and delays in processing passengers at the international terminal was not reservations-system related.
The glitch, which also hit one of the airport's two domestic terminals, was a technical issue that affected CCTV, the security scanning of baggage and other security operations like alarms and automatic doors.
The problem "underlying technology issue" was discovered before the airport opened. As early as 5am, the airport actually advised passengers to avoid the T1 and T2 terminals until further notice.
Qantas' domestic Terminal 3 was not affected, but the tech problem brought passenger processing to a standstill at the T1 International and T2 Domestic terminals until about 8,30am on Friday morning.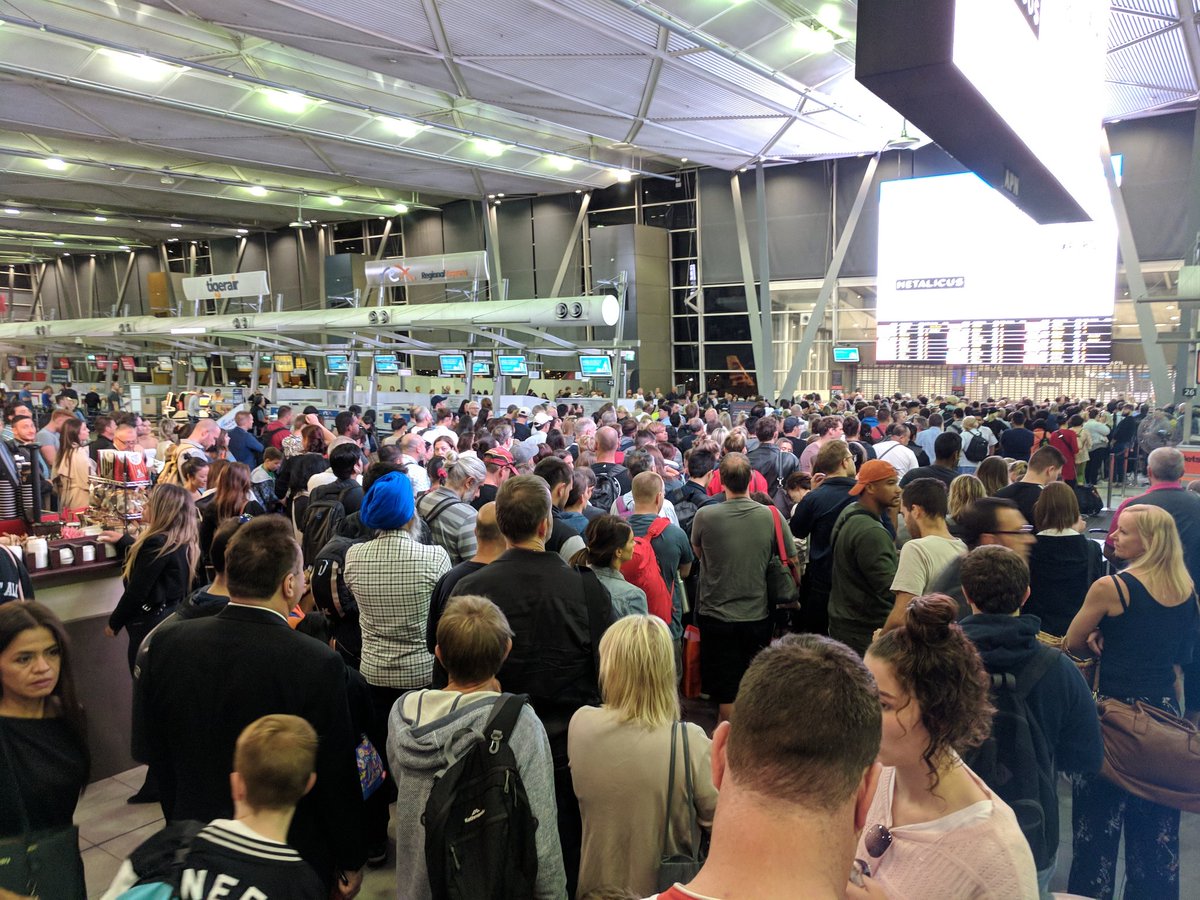 The glitch affected only outbound flights.
Virgin Australia advised passengers that "a technical issue" had slowed passenger processing.
"Virgin Australia is holding flights to minimise any disruption to passengers and working to reaccommodate any affected passenger.
"There may be some delays as a result, however passengers are advised to arrive at the airport as planned for their upcoming Virgin Australia flights."
Knock-on delays continued throughout the day.
The Illawarra Mercury quoted a Jetstar spokesman saying the average delay was an hour with the longest wait nearly two and a half hours. Virgin and Tiger schedules returned to normal as the day wore on.
Written by Peter Needham