Penang International Lion Dance Competition 2013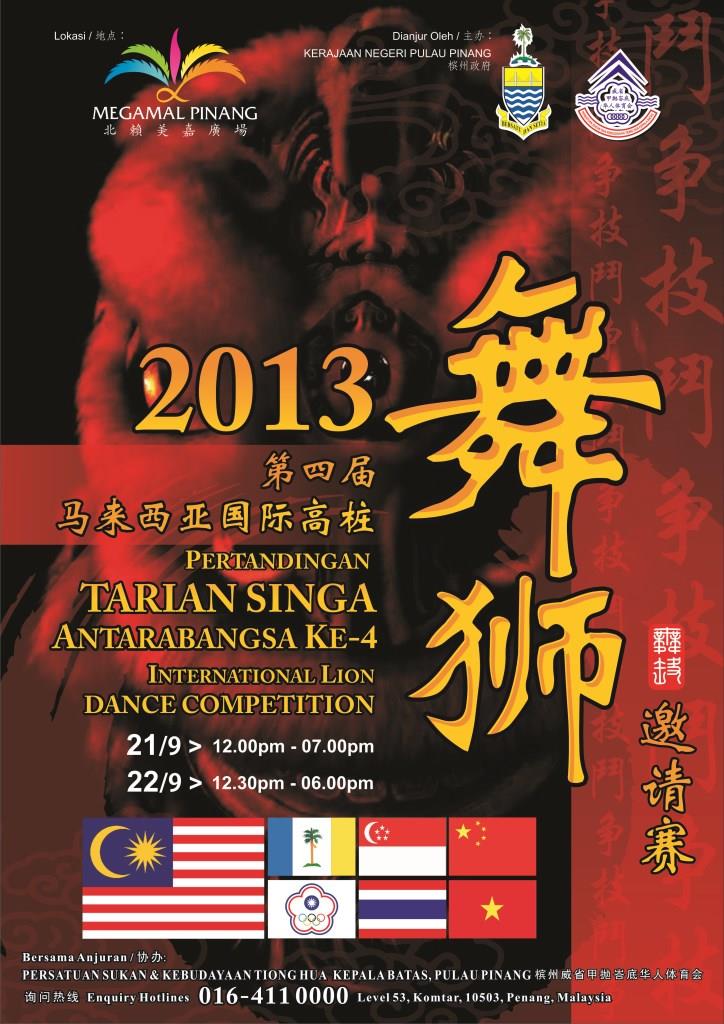 Date: 21st & 22nd September 2013
Venue: Megamall Prai
Time:  21st Sep-   12.00pm -7.00pm
22nd Sept (Final)- 12.30pm-6.00pm 
Come and join the crowd to watch the action packed and exhilarating Penang International Lion Dance Competition 2013 as 18 teams from all over Malaysia, Vietnam, China, and more battle it out for the championship title with their most creative and original lion dance performance.
The objective of the competition to promote Lion Dance as a healthy sport and a tourist attraction and also to build relationships with different countries. Lion Dance has become a multicultural sport and it is recognized as the National Heritage of Malaysia.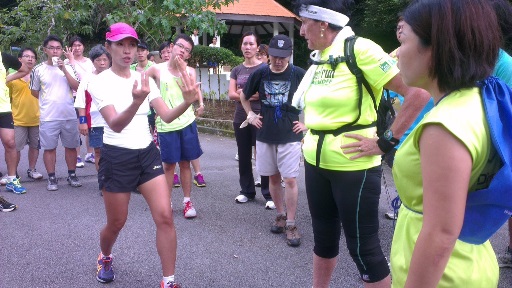 Penang Bridge International Marathon Running Clinic
Date: 8 September 2013
Time: 8am – 11am
Venue: Penang Botanic Gardens
 Register now for the Penang Bridge International Marathon's (PBIM) second running clinic and be the first 400 to receive an Asics goody bag! The first running clinic in August garnered excellent feedback from participants in terms of the tips and advice given from the trainers and the brief but useful training that was conducted.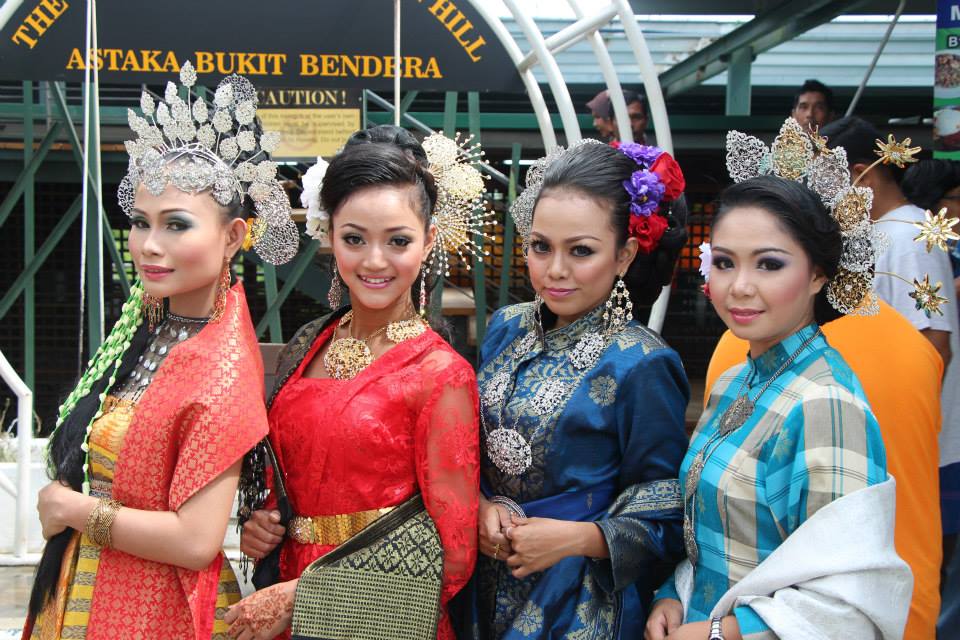 Penang Hill September Programme Highlights
Spend September exploring and admiring the lush greenery of Penang Hill and its panoramic view of George Town while participating in these activities lined up for you this month. On 16 September, celebrate a day dedicated to our nation at the Peak of the Pearl with various spectacular events. Malaysia Day is a historical event that marks the establishment of Malaysia on 16 September 1963. It marks the day when the states of Sabah and Sarawak in Borneo joined the Peninsula to form a new nation named Malaysia.
Time Out's Pick of The Week – Visual Feast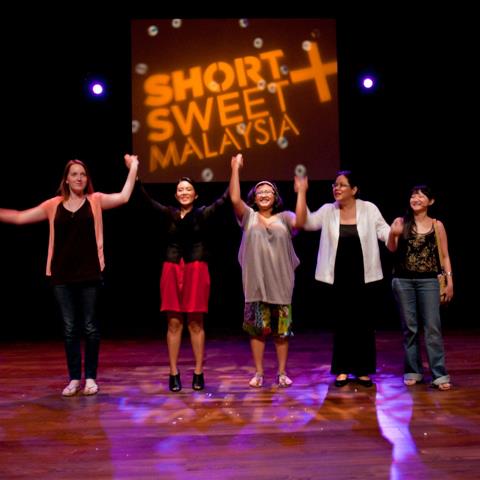 Nizam Abdullah's solo exhibition dwells on the ideals of justice, love and peace. Aptly called 'War is Over', his lively artwork and his life-sized, pink tank is hard to miss at 179 Lebuh Victoria. For the second time, Short+Sweet Malaysia 2013features 10-minute bursts of performing arts and theatrical acts by youths, is back on Sept 4 for 10 days at penangpac and catch the Typewriter Exhibition going on while you're there. French movie night at the Alliance Francaise de Penang will screen 'Dans la Maison' with English subtitles onSept 6 at 8pm
An elegant evening out
By Helen Ong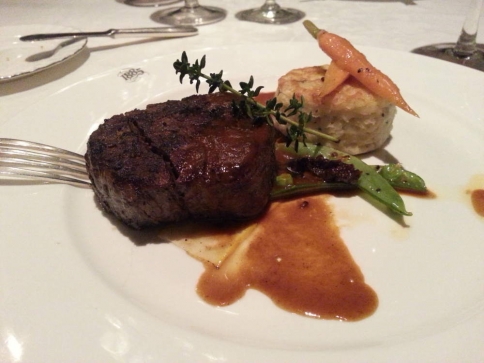 As it was my good friend Ivy's birthday, I wanted to take her somewhere very special, but which didn't involve travelling too far — like to Singapore or KL, for example!
Obviously, being an evening occasion, it also had to serve good food in a smart, genteel environment, far from the madding crowd.
Where better then, than at 1885, the fine dining establishment of one of Penang's most iconic inns, the E&O Hotel in Lebuh Farquhar.
Discreetly tucked away along the long corridor which links the new Victory Annex to the main building, this elegant restaurant was named for the year the hotel came into being.