Penang Bridge International Marathon Race-Kit Collection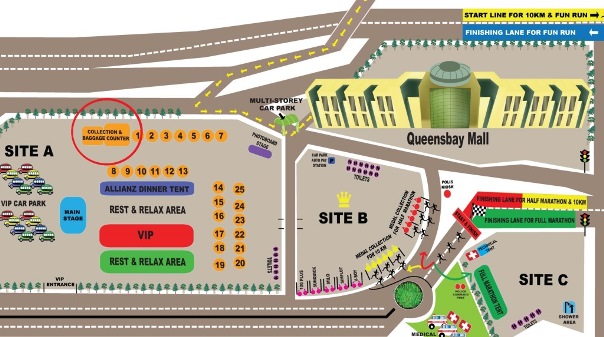 Date: 9 November 2013 – 16 November 2013
Time: 9 – 15 November  : 9.00am to 9.00pm
           16 November : 9.00am – 4.00pm
The Race-Kit collection for the Penang Bridge International Marathon begins this Saturday, 9 November! The collection counter will be located at the outdoor carpark in front of Queenbay Mall (Site A). From 9 to 15 November, the counter will open from 9.00am till 9.00pm and on 16 November, the counter will open from 9.00am till 4.00pm.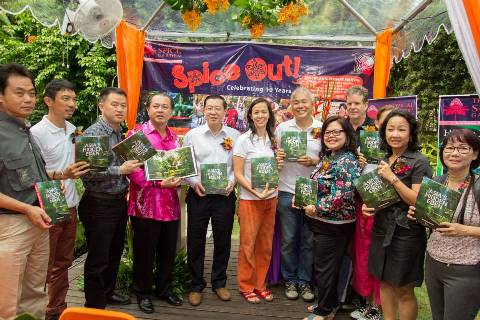 Tropical Spice Garden Celebrates its 10th Anniversary
Date: 30 November 2013
Time: 9.00am – 6.00pm
Tropical Spice Garden (TSG) had just turned ten this November 2013! The garden kick-started the month with the launching their 10th Anniversary, together with their newly published book "Tropical Spice Garden: Asia's Hidden Eden" and the opening of their new trail called "Beverages of the World".
The event was officiated by the Chief Minister of Penang, YAB Lim Guan Eng, and attended by Penang State EXCO for Tourism Development, YB Danny Law, and representatives of the tourism industry in Penang.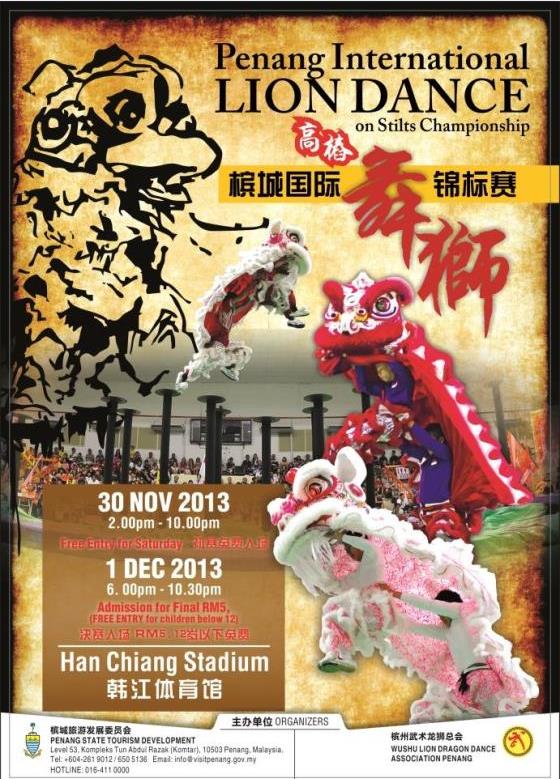 Penang International Lion Dance On Stilts Championship 2013
Preliminary Round
Date: 30 November 2013
Time:2.00pm- 10.00pm
Admission Fees: Free
Final Round
Date: 1 December 2013
Time: 6.00pm – 10.30pm
Admission Fees: RM5 (free for children below 12)
Venue: Han Chiang Stadium
It is the time of the year again for the action packed and exhilarating Penang International Lion Dance On Stilts Competition 2013 as 18 teams from all over Malaysia, Taiwan, Hong Kong, Singapore, China and Indonesia it out for the championship title with their most creative and original lion dance on stilts performance.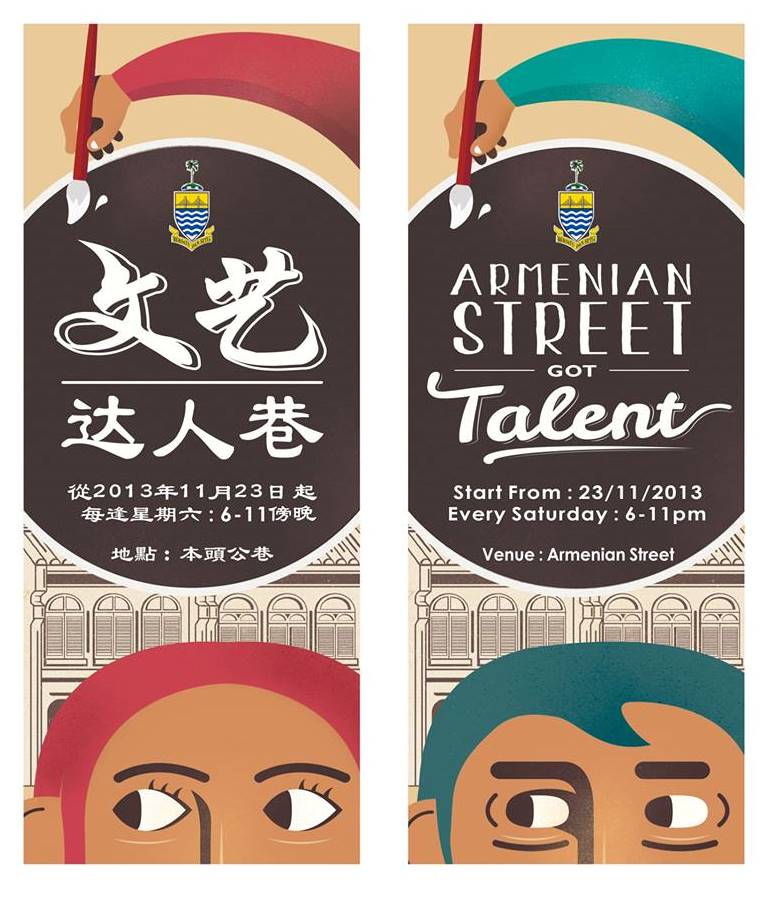 Armenian Street Got Talent
Date: 23rd of November 6, 2013
Time: 6pm- 11pm
 The Armenian Street Got Talent project is carried out by YB Teh Lai Heng's Service Center, and a collaboration with George Town World Heritage Incorporated (GTWHI), Penang Global Tourism (PGT), Municipal Council of Penang Island (MPPP) and Penang State Arts, Culture and Heritage Committee. The main objectives of this event is to promote traditional culture and art, and to provide better exposure for the working class and a platform to show off their talent.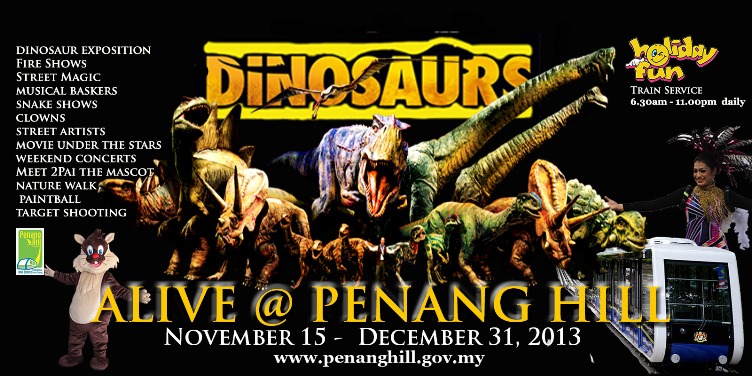 Dinosaurs Alive @ Penang Hill
Date: 15 November – 31 December 2013
Venue: Penang Hill Square
School holiday is approaching and Penang Hill Corporation will once again woo its visitors during the 50 days break. The them this year is "Dinosaurs Alive @ Penang Hill"
The school holiday festival will feature a Dinosaur Show with 12 life sized mechanical figures roaming Dataran Bukit Bendera from 15 November to 31 December 2013. The mechanical models are specially brought in from China to create opportunity for children of all ages learn about dinosaurs.