20th Penang International Ballroom Dancing Championship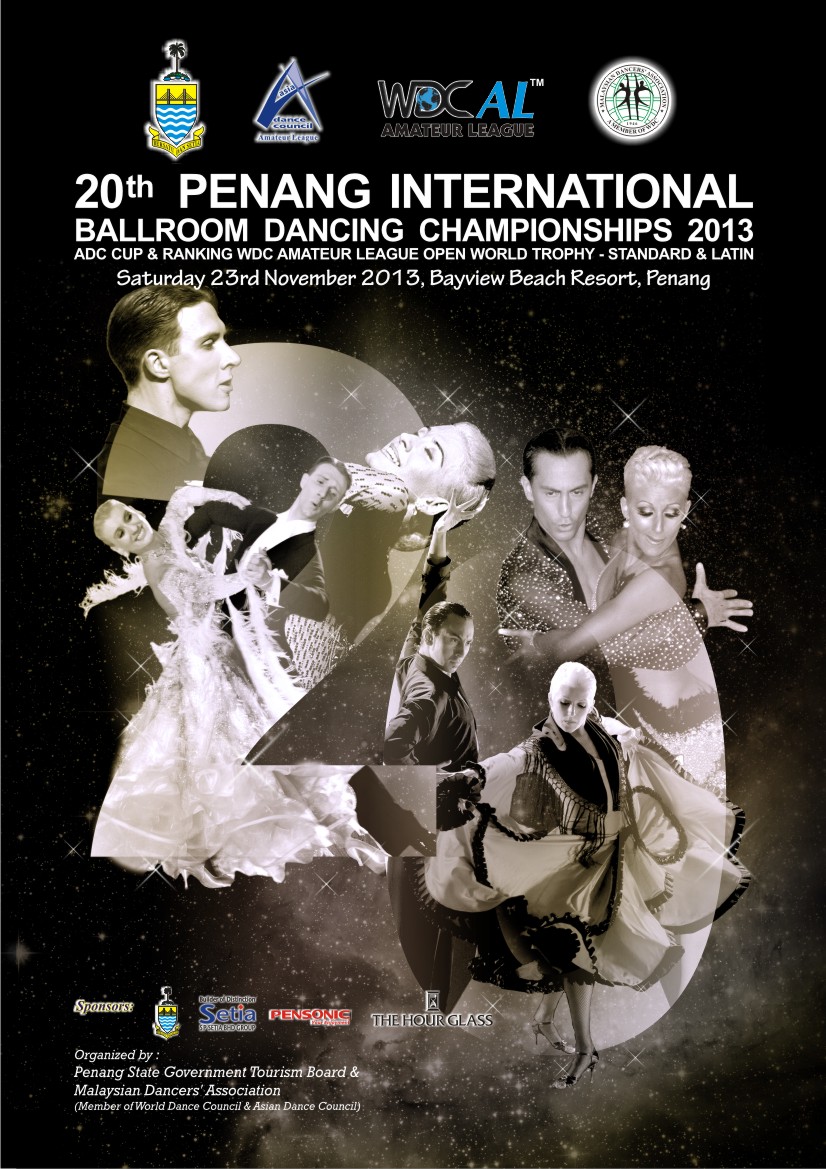 Date: 22 & 23 November 2013
Venue: Bayview Beach Resort, Batu Feringgi
The annual Penang International Ballroom Dancing Championship is happening this weekend at Bayview Beach Resort, continuing it's success as the best international championship of its kind in Malaysia and one of the best in the world.
Every year, this international recognised and acclaimed championship will attract over a thousand of participants who are world finalists, Latin champions and top Asian dancers, among other champions.
This year will see participants from more than 25 countries such as Australia, England, Denmark, Italy, Hong Kong, Germany, Thailand, Philippines, USA, Russia, Switzerland, Malaysia and more.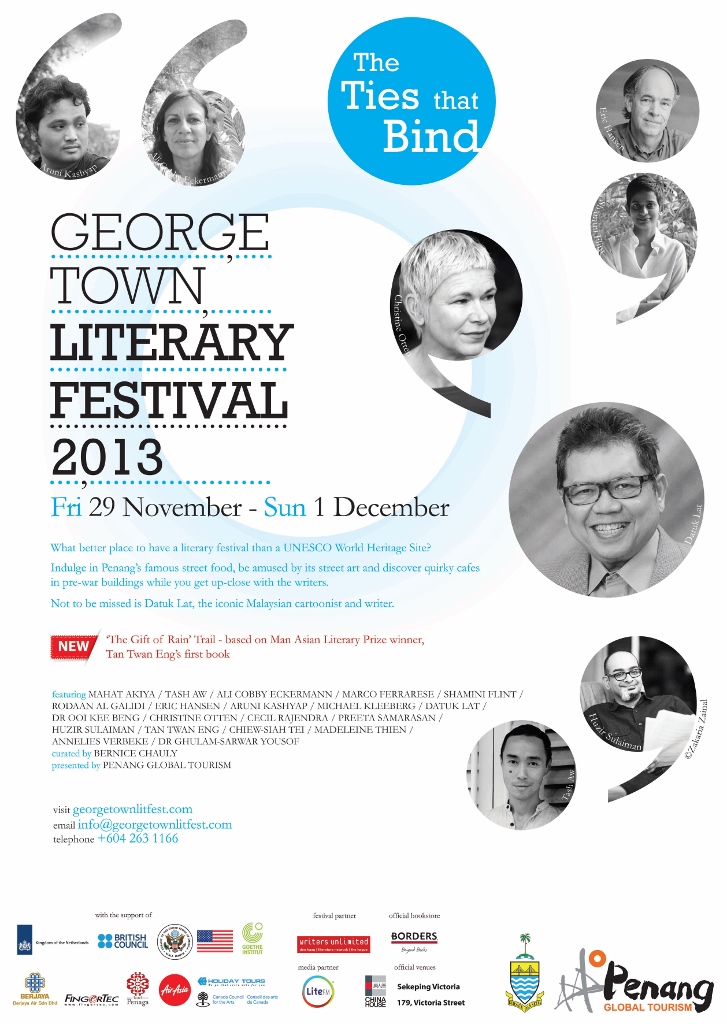 George Town Literary Festival 2013
Date: 29 November – 1 December 2013
Venue: UNESCO Heritage City of George Town, Penang
The George Town Literary Festival (GTLF) returns this year from 29 November to 1 December with an impressive array of local and international writers. The Festival will host 20 acclaimed writers from the United States, Canada, the Netherlands, Belgium, Germany, India, Australia, Italy and Malaysia who will engage on the theme 'The Ties That Bind', which will look at how writers deal with homelands and hope, love and loss, memory and history.
The festival's keynote address will be delivered by Dr Ooi Kee Beng, Deputy Director of ISEAS in Singapore (Institute of South East Asian Studies), who is also a prolific writer and scholar. The headlining author is Malaysian icon Datuk Lat, writer and cartoonist, who is known and beloved the…
Penang Island Jazz Festival
Date: 5 – 8 December 2013
The Penang Island Jazz festival is held annually on the first weekend of December on the island of Penang, Malaysia. Apart from the outdoor main "Jazz By The Beach" stage featuring local and international performers, the festival also has a number of other supporting musical activities such as Workshops, Talks and Forums, Photograph and Poster Exhibitions, Community Drum Circle, After Hours Jazz Jam and Creative Malaysia Fringe Stages. The festival attracts a regional audience and has established itself to be one of the most highly anticipated and important musical festivals in the South East Asian Region.
This year's 10th edition of the festival will be held from the 5th to 8th of December 2013.
Time Out Penang Weekly Picks: Nov 21 – Nov 27
Make it a movie week with the 14th European Union Film Festival at GSC Gurney Plaza and 23 films will be featured at RM6 per ticket. Catch talented Penangites competing for a crown at the Armenian Street Got Talent's open stage and it kicks off at 6pm on Nov 23 for a 3-month trial run. Right after, wander down to Indie Night at The Canteen at9:30pm to watch The Color Noise, Kien Lim and Daniel C Trio perform. Click on the links below for details on these events.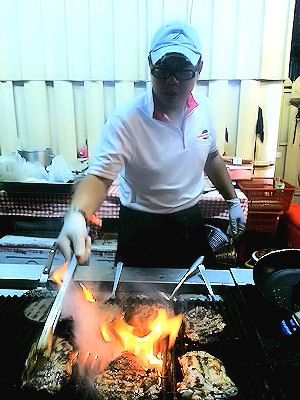 Flamin' good burgers 
by Helen Ong
Opened not so long ago, this simple burger joint in Tanjung Bungah has become a bit of a surprising hit amongst both the expat and local community, consisting as it does of just plastic tables and chairs placed in the large forecourt of the Sunflower Bakery every evening.
This could be for various reasons: the alfresco seating which allows diners to enjoy the night air (although if it does rain fear not: there are umbrellas which fit over the tables and even, should it take a turn for the worse, a large overhead canopy).
It might even be that although small, the unpretentious, pork-free menu lists some tasty and quite reasonably priced items.