Indonesian Food, Handicraft and Cultural Festival 2013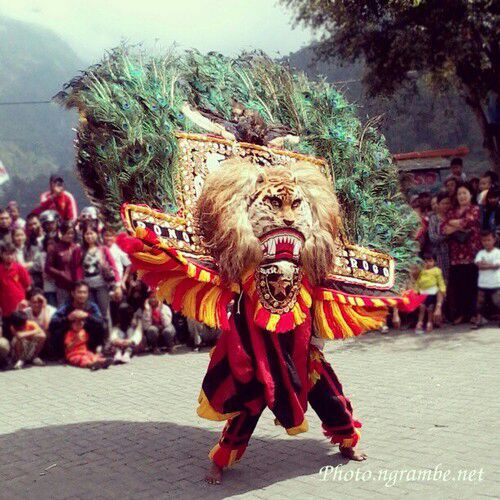 Date: 19 & 20 October 2013
Time: 11.00am – 11.00pm
Venue:  Esplanade, Penang
The annual Indonesian Food, Handicraft and Cultural Festival is back this year, on the 19 and 20 October. The two day festival, organized by the Consulate General of the Republic of Indonesia with the support of Penang State Tourism promises to bring you authentic Indonesian Food, Handicrafts and Cultural performances .
Visitors can take this opportunity to purchase original handicrafts and products such as Indonesian Batik from Surabaya and Yogjakarta, Muslim Cloth from Medan and Jakarta, Troso Woven from Jepara (central Java), Pangsi Iket Baduy, Angklung and Souvenir from East Java, and Reyog from Ponorogo , all specially imported from Indonesia.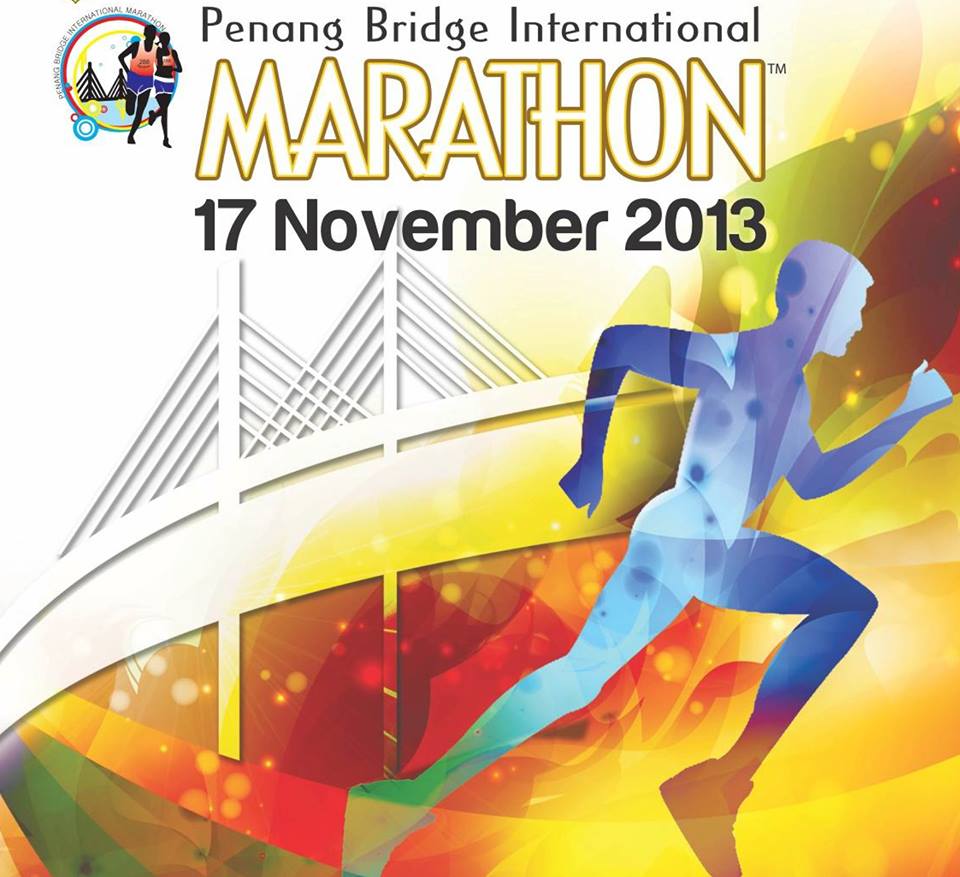 Penang Bridge International Marathon 2013 Medical Forum
Date: 20 October 2013
Time: 10.30am – 12.30pm
Venue: Royal Hotel, Penang
Taking part in a marathon takes intense preparation and skill. The PBIM committee will be specially organising a Medical Forum this October and is open to all runners. Speakers with certified backgrounds in Sports Medicine, Rehabilitation and Nutrition will share their knowledge in preparation for the marathon and what is considered as a world-standard marathon.
This forum will be useful for runners to pick up tips on how to minimize damage to the body and diet planning, thus turning their run into a more pleasant experience.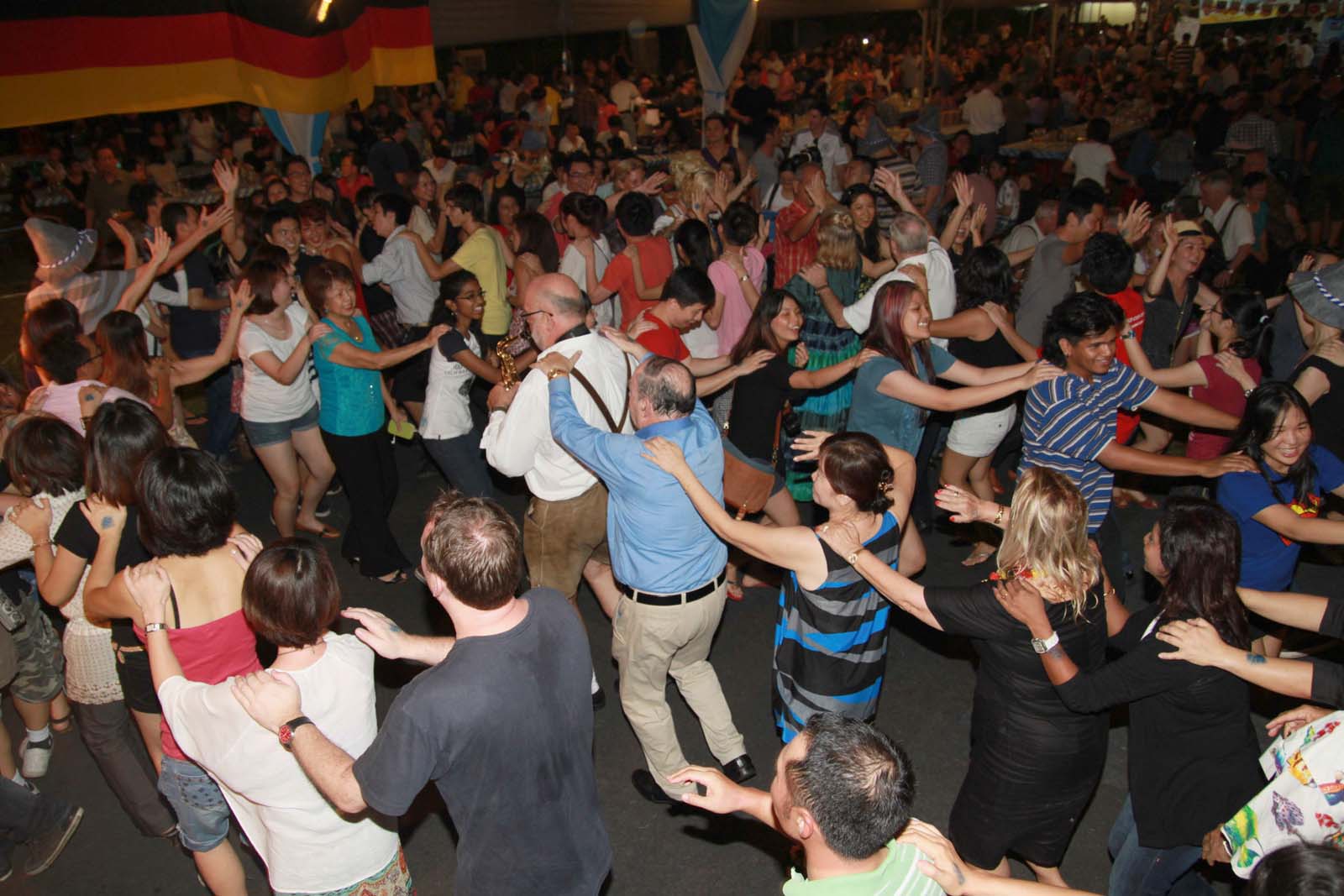 Malaysian-German Society (MGS) Oktoberfest 2013
Date: 25 & 26 October 2013
Time: 7.00pm onwards
Venue: Malaysian-German Society, 250B Jalan Air Itam
Expect a variety of authentic German food, beer and a big merry crowd at the MGS Oktoberfest this year. Due to its rising popularity year after year, the festival is now held for two consecutive nights. This year, approximately 2500 visitors are expected. 
The crowd will be entertained by the live brass band "Bavarian Sixpack" that is flown in from Germany especially for the event. Traditionally, breweries in Munich brew a special beer for this occasion which is slightly stronger than the usual beer.
Time Out Penang Weekly Picks: Oct 17
World's Best Movies at penangpac will screen classic films with English subtitles from across the globe on Oct 16 – 19 at8pm and admission is free. From now to Dec 7, Rofizaino's Psyche art exhibition of psychological reflection of faces is on at The Imaginarium on Jalan Green Hall. Khoo Sui Hoe opens his Mini Retrospective 1967-2013 exhibition at The Art Gallery on Bellisa Row on Oct 20. For an Oktoberfest challenge, join the beer drinking competition at Morganfield's Gurney Paragon on Oct 17 and Queensbay Mall on Oct 19. Click the links below for more details on these events.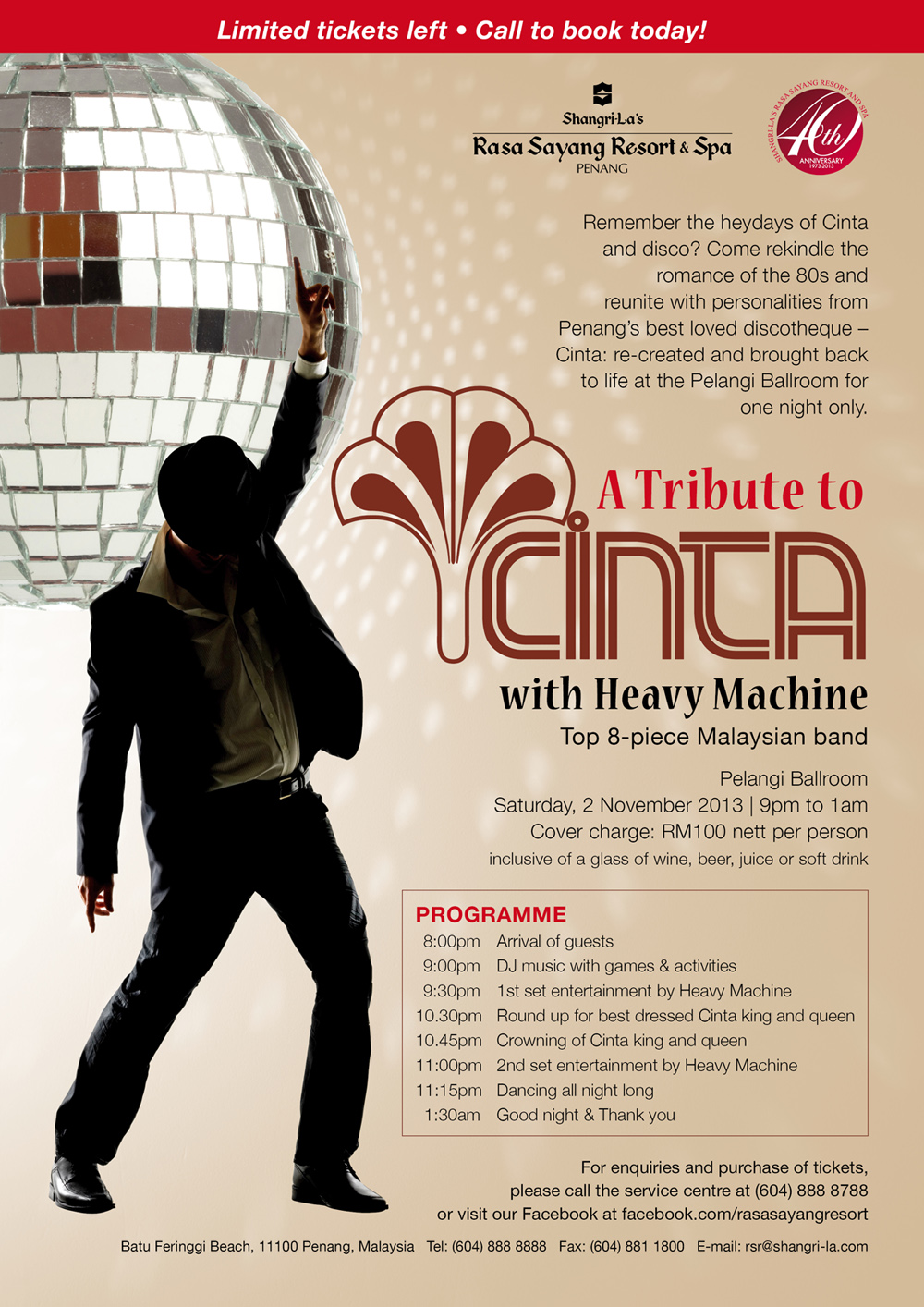 Shangri-La's Rasa Sayang Resort & Spa Celebrates its 40th Anniversary

In conjunction with its 40th anniversary celebrations, Shangri-La's Rasa Sayang Resort & Spa, Penang will hold a 40thAnniversary Fundraising Dinner on 9 November and a revival of the iconic Cinta Discotheque on 2 November 2013.  
This fundraising dinner, themed "Shangri-La's Rasa Sayang Resort and Spa: The Gem of Penang Celebrates 40 Years of Sparkling Service", is part of the resort's project to aid babies suffering from congenital heart disease. A silent auction will be held to raise funds for the heart babies.
The highlights for the charity gala evening include live music by Malaysia's most enduring pop band, The Alleycats. There will also be live music by Penang Philharmonic Orchestra and The Voices of Penang, and a jewellery show by Penang-based fashion jeweller, Amee Philips.