Happy Deepavali 2013
Date: 2 November 2013
Deepavali  or The Festival of Lights, is celebrated by Hindus all over the world, including Malaysia. It is also a public holiday here in Malaysia.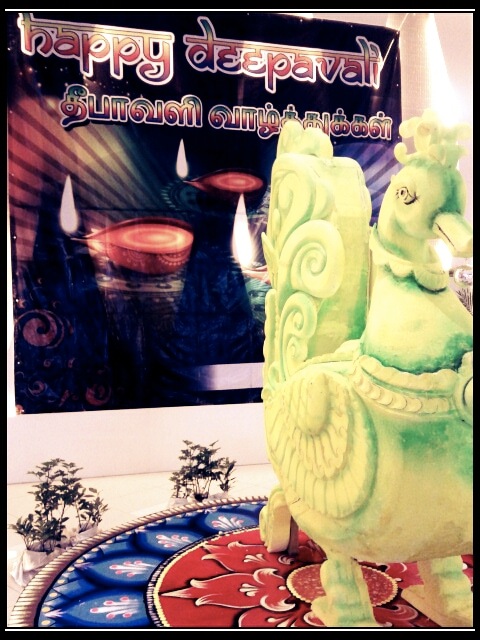 As Hinduism has a rich and vast history , there are various alleged origins attributed to this festival. But in general, Deepavali signifies triumph of good over evil and the victory of light over dark. Here, the festival is celebrated with delicious food and joy with family members and friends.
To prepare for Deepavali, Hindus will typically light up their homes the traditional 'vilakku' which are oil lamps made out of clay and also colourful LED lights. Another traditional form of decoration is the "kolam" which are colored rice or beans put together into fascinating and creative patterns.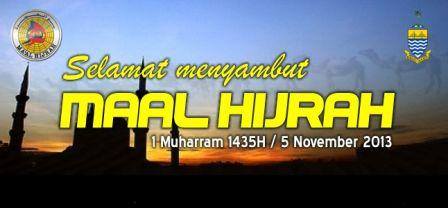 Awal Muharram 2013/1435H
Date: 5th November 2013
Awal Muharram or also known Maal Hijrah marks the first day in the Islamic Calendar (Hijrah Calendar) It is equivalent to the 1st of January in the Gregorian Calendar. It is a public holiday in most states of Malaysia. 2013 is year 1435 in the Islamic Calendar.
Awal Muharram also marks a very significant event in Islamic history- Prophet Muhammad's (PBUH) emigration from Mecca to Medina. The event is known as "Hijrah" which directly translates to "Migration".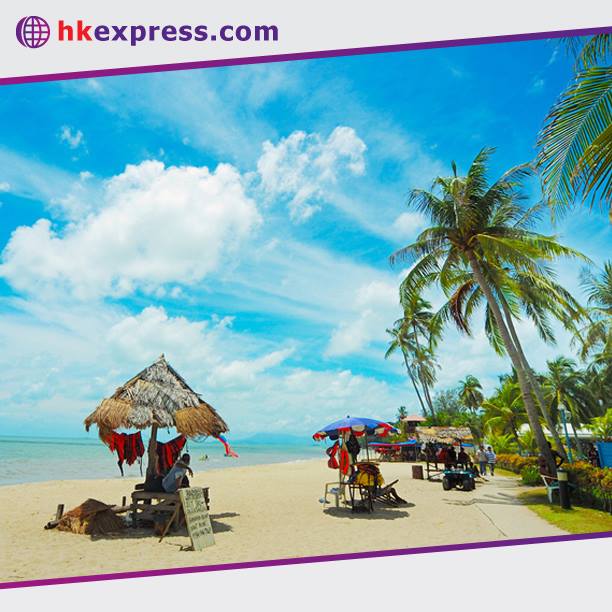 Hong Kong Express adds Penang as 8th Destination
Hong Kong Express, a Hainan Airlines' subsidiary company has recently opened up a new route to Penang as its eighth destination since its debut as a low-fare airline on 27 October 2013. The city's one and only low cost carrier is excited to include Penang in its list calling it "a place with a rich and colourful multicultural society where you can sample the delicious tastes of traditional "hawker food", ranked as among the top 10 best street food experiences in the whole of Asia".
Hong Kong Express has been transformed into a low cost carrier since its announcement in June 2013 with a focus on low-fares and on-time reliability. It operates an initial fleet of five Airbus A320 aircrafts with seating for up to 174 guests. As their list of destinations grows, the fleet is planned to grow to over 30 Airbus A320's by 2018.
Time Out Penang Weekly Picks: Oct 31
Time for ghouls and ghosts to come out and play at Rasa Sayang Resort & Spa's Fright Night party on Oct 31 at 7pm with discounts on drinks, among many other activities and G Spot's Fright Night party begins at 8pm with ghoul-themed games as well as rocking music. A night of disco with Cinta by Heavy Machine happens on Nov 2 at Rasa Sayang's Pelangi ballroom and tickets are RM100 inclusive of one drink. The Journey Continues contemporary art exhibition is on at Gehrig Art Gallery until Nov 10. Click on the links below for more details on these events.
Trace Bundy Live in Concert 2013
Date: 16 November 2013
Time: 8.00pm
Venue: Wawasan Open University, Jalan Sultan Ahmad Shah, Penang
Known to his fans as "The Acoustic Ninja", American fingerstyle guitarist Trace Bundy will be performing live in Penang this November! Bundy's music is said to be poetry in motion. Using harmonics, looping, multiple capos, and his unique banter and stage presence, he never fails deliver an unforgettable live concert experience. Listening to his intricate arrangements is one thing, but seeing him play live confounds even the most accomplished music lovers as to how one person can do all that with just two hands and ten fingers.