Malaysia Day 2013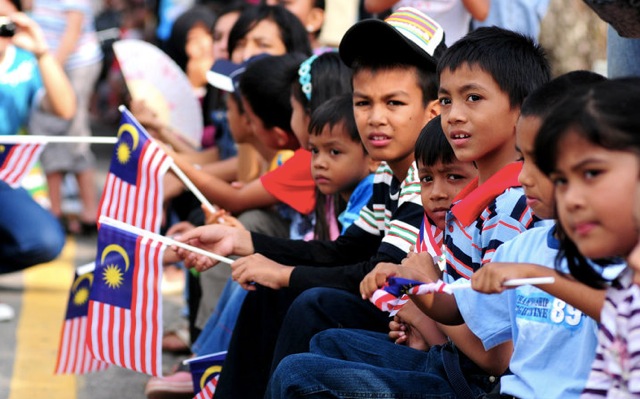 Date: 16th September 2013
 Malaysia Day falls on the 16th of September every year to commemorate the establishment of the Malaysian federation in 1963. Malaysia Day is a public holiday here in Malaysia since 2010.
Normally on long weekends, booking hotel rooms can be a little challenging for visitors from out of state.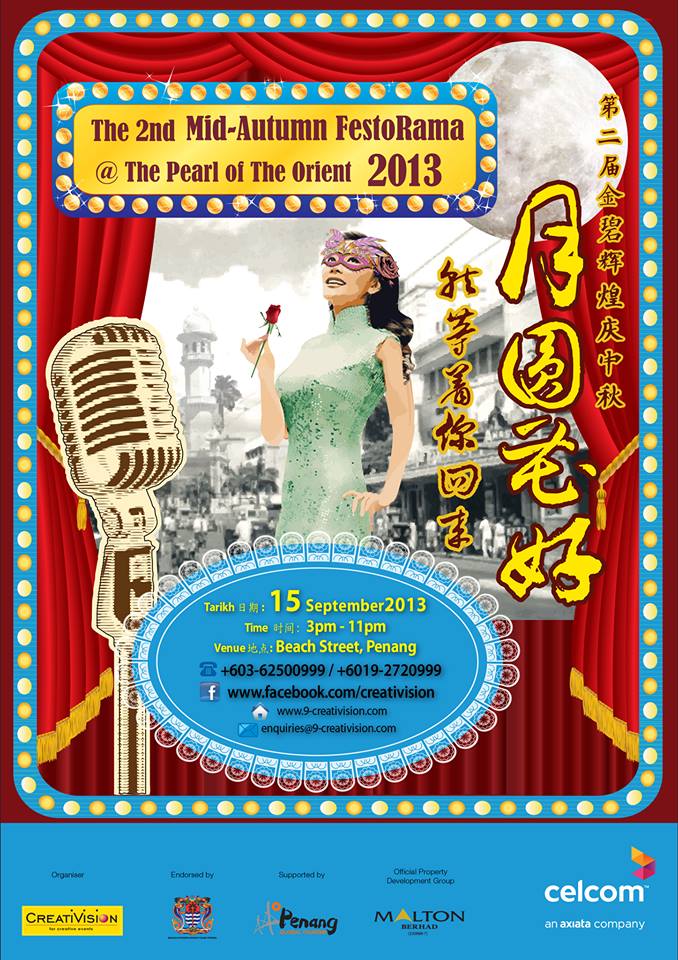 Mid-Autumn Festival Celebration in Penang
The Mid-Autumn Festival is a popular East Asian celebration of abundance and togetherness. It is a time when family and friends gather together to admire the full moon while savouring Moon Cakes and Chinese Tea and parading around with colourful Chinese lanterns.
More commonly known as the Lantern Festival or Moon Cake Festival in Malaysia, this moon gazing and lantern parading festival dates back 3000 years to the Zhou Dynasty in China and is celebrated in honour of Chang Er, the beautiful wife of tyrannical ruler and archer Hou Yi. In Penang, it is common to see many decorated stalls selling various moon cakes and lanterns of different shapes and sizes in malls, restaurants and markets as the festival approaches.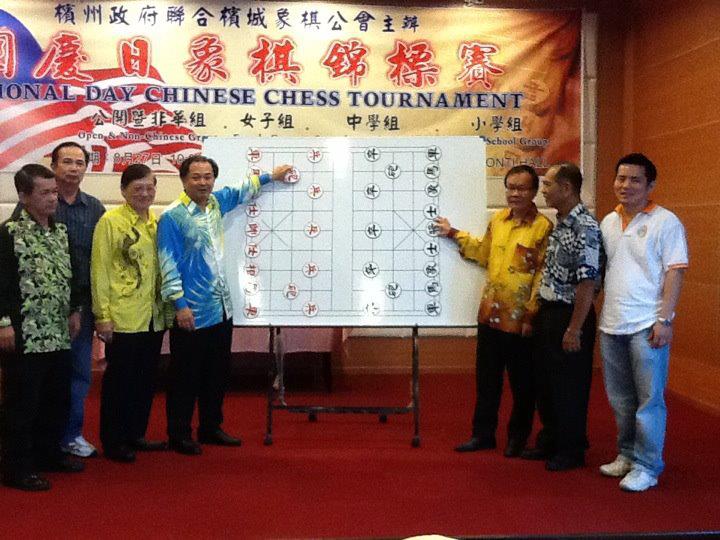 Year 2013 Malaysia Day Chinese Chess Tournament
Date: 15 & 16 September 2013
Time: 9.00am to 6.00pm
Venue: Wisma Pu Ai, Lintang Macallum
The Penang Chinese Chess Association will be having a Chinese Chess Tournament in conjunction with Malaysia Day. The tournament will be categorized into 6 categories which are the Open Group, Secondary School Group, Primary Senior Group, Primary Junior Group, Women's Group and Weiqi Group. Around 150 people are expected to take part in the competition.
Time Out's Pick of the Week
World's biggest little festival continues with Short+Sweet Theatre 2013 at penangpac till Sept 14, featuring 10 teen-spirit plays. MOIS celebrates Absolut's latest creation inspired by our national flower with DJ Goldfish and Blink toasting Absolut Hibiskus on Sept 13. Balik Pulau Art Society opens an exhibition of pieces on Balik Pulau's natural environment at Penang State Museum and it will run till Sept 22. Medicinal doses of laughter can be had at the Comedy Club in Hard Rock Café on Sept 15 with Dr. Jason Leong, Mary Bourke and Simon Clayton.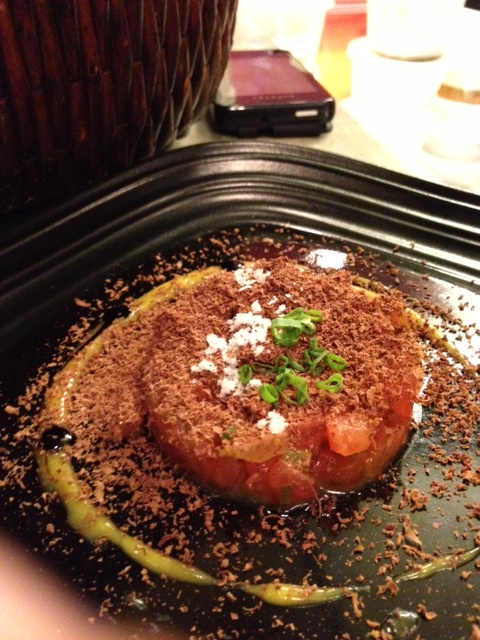 Valrhona chocolate tasting menu with wines
BY CK Lam
It was a chocolatey evening at the Chocolate and Wine Dinner held at El Faro Tapas Bar & Wine. Executive Chef Jack Yeap and his team crafted a six course menu with the high-grade Valrhona chocolate.
We indulged in the Momotaro Tartare, Hokkaido Scallops, Pork Tenderloin Confit, Chicken Thigh 'Tajine', Dorper Lamb Rump and Chocolate Tiramisu. The chocolate and wine dishes came together beautifully, and were paired with wines by distributor Asiaeuro.
Chef Jack Yeap's first course was Momotaro Tartare. The simple dish of chopped sweet and tangy tomatoes was served with balsamic, sea salt, mango emulsion and delicate Valrhona chocolate shavings. The chocolate shavings enliven the deliciously refreshing dish, creating a perfect pairing with Batasiolo Cascine 7 Prosecco.