Closing of roads for the Penang Bridge International Marathon 2013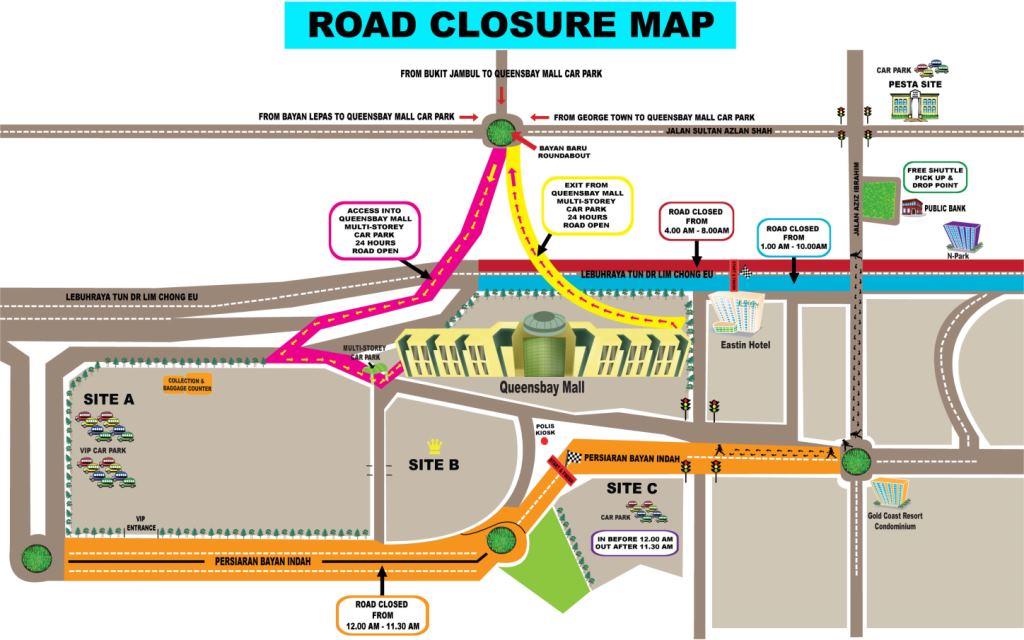 The "Largest Marathon in Malaysia" according to the Malaysia Book of Records will be happening this coming 17th November 2013.
Please note that the Penang Bridge will be closed from1.00am till 10.00am for the run. Those who would like to cross over to the mainland from the island or vice versa can take the ferry which will be operating 24 hours that day. The Second Penang Bridge is also estimated to be open to traffic by then.
Secondly, one side of Tun Dr Lim Chong Eu Expressway, with the traffic direction from George Town to Bayan Lepas, will be closed from 1.00am till 10.00am.
The other side of the expressway, starting from Bayan Baru Roundabout towards the N-Park junction will be closed from4.00am till 8.00am only.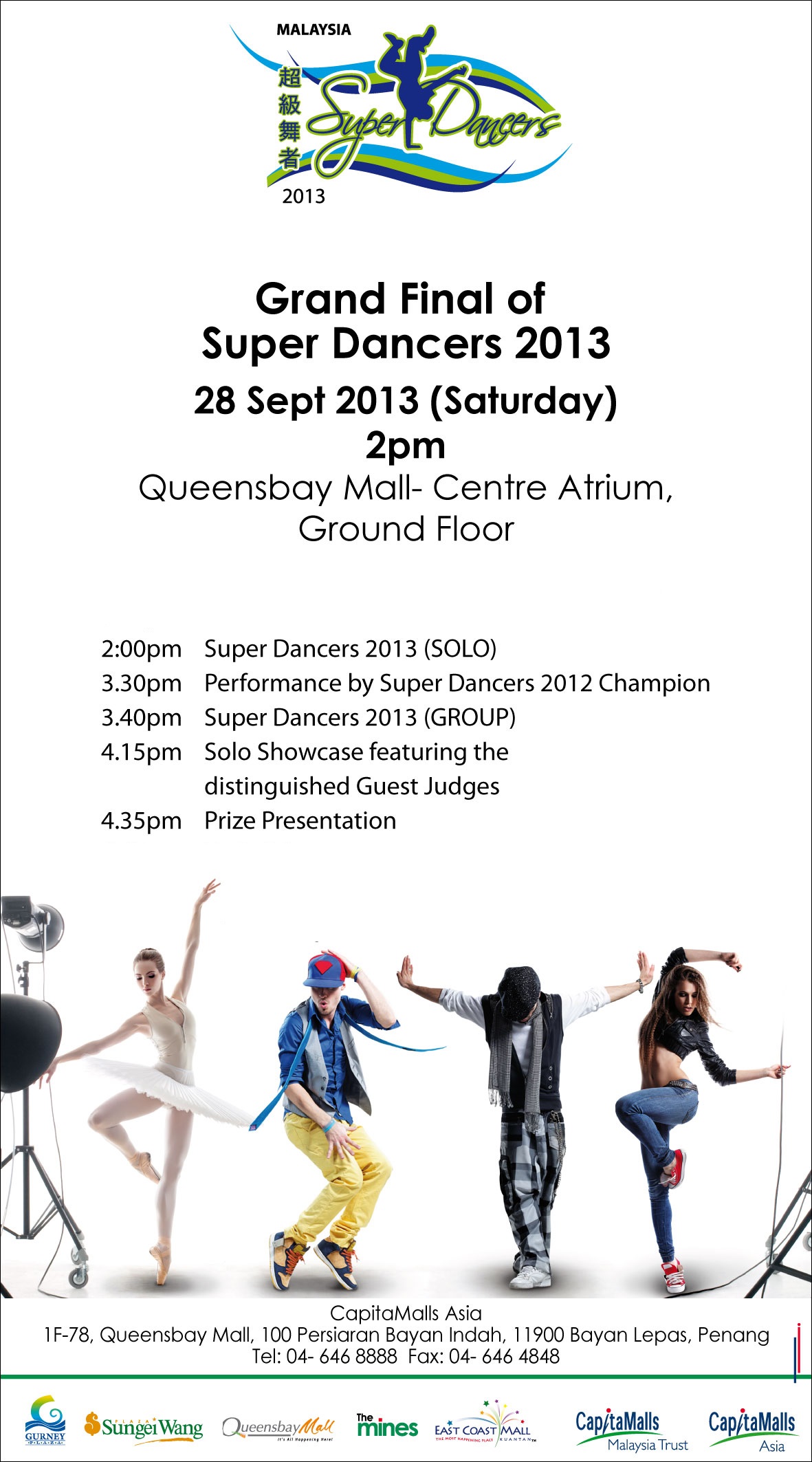 Super Dancers Grand Finale 2013
Date: 28 September 2013
Venue: Queensbay Mall Centre Atrium
For the fourt time round, CapitalMalls Asia will be organizing the "Super Dancers 2013" from on Saturday , 28th of September at Queensbay Mall.
There are two categories in this competition.– solo and group dance.
The dancers consists of the previous winners of the competition held Gurney Plaza (Penang), Sungai Wang Plaza (Kuala Lumpur), The Mines (Selangor) and East Coast Mall (Pahang).
They will compete for the title CapitaMalls Asia Super Dancers 2013 "Champion of Champions" in which they stand to walk away with prizes worth RM17,000.
Penang International Dragon Boat Festival (PIDBF) Technical Workshop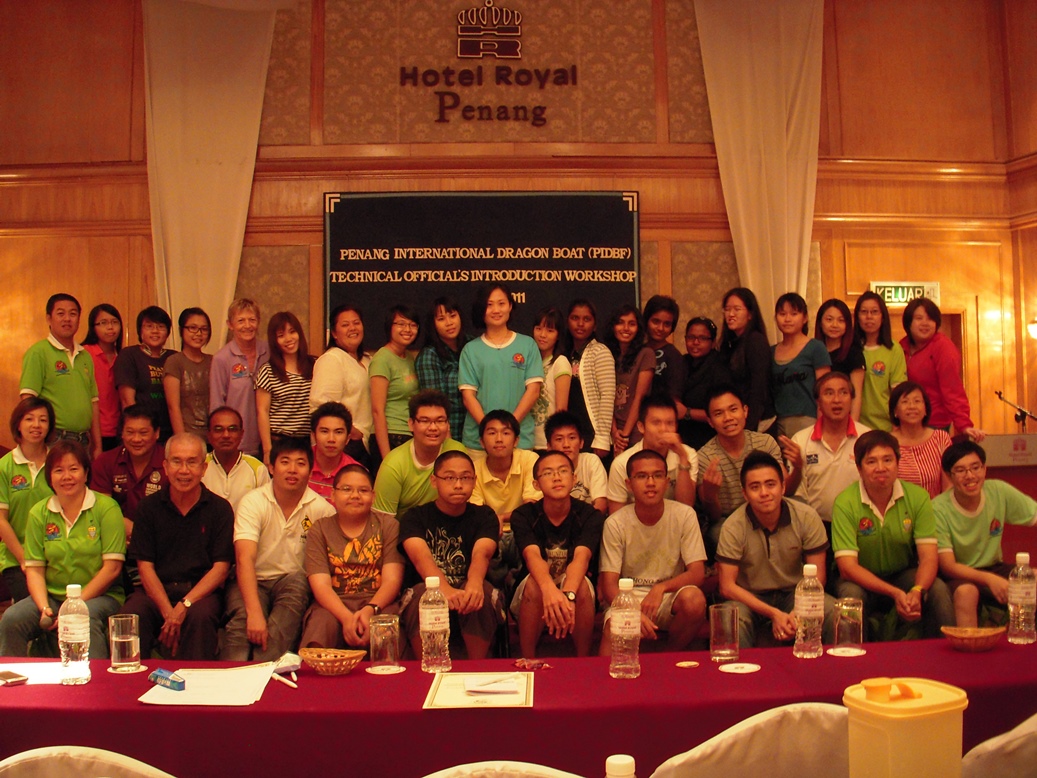 Date: 29th September 2013
Venue: Hotel Royal, Penang.
The Penang International Dragon Boat Festival (PIDBF) Organising Committee will be conducting a Technical Workshop on 29 September 2013 at Royal Hotel, Penang.
This is an important part of the pre-race preparations as the workshop will benefit all dragon boat participants by giving them a better understanding on safety and of the technical aspects of the dragon boat race. It is also useful for new Technical Officials to upgrade their technical knowledge.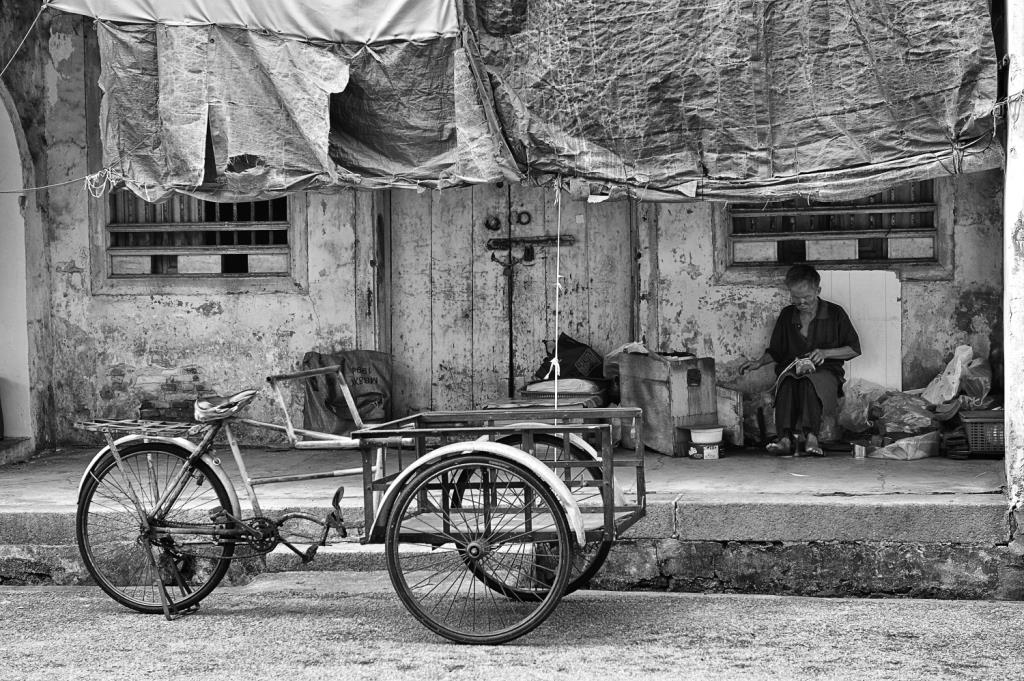 Time Out's Pick of the Week
'Iron Forest' exhibits art installations at the Whiteaways Arcade from now till Oct 27. The pieces are designed out of discarded everyday materials with elements of music and architectural work by musician Chris Golinski and architect Ween Fung Kang. While a black and white photography exhibition on George Town at The Camera Museum is on tillSept 30. For retail therapy, shop at the monthly Arty Crafty market at New World Park on Sept 28. The Bridal Expo at Straits Quay on Sept 27 to Sept 29 will definitely help lighten the load of wedding planning for couples.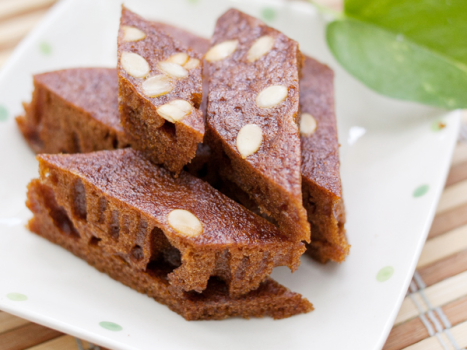 Mama Kuih 妈妈糕 
BY CK Lam
One of the simple joys in life is discovering Mama Kuih, a stall selling simple yet delicious homemade kuih (cakes). Located at Jalan Raja Uda Apollo Market in Butterworth, the stall is managed by Mama G.T. Ng.
She has garnered a following of customers with an array of homemade kuih. There are the Malaiko (Malay steamed cake), Bak Tong Gou (sweet steamed rice cake), Kuih Talam and Kiya kuih.
Mama Ng who inherited the home business from her mum has been making these traditional kuih for ten years until lately when her son Vickson G.T. Tan (a web designer) decided to set up the stall and start an internet business to market the products.